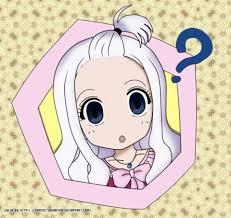 Who is Sonic the hedgehog?
I have no idea who he is! someone help cause theres sonic fandoms EVERYWHERE!
▼Scroll down for more questions▼
Answers (
8

)

vote up or down the answers
Sonic the Hedgehog (Japanese: ソニック・ザ・ヘッジホッグ Hepburn: Sonikku za Hejjihoggu?), trademarked Sonic The Hedgehog,[1] is the title character and protagonist of the Sonic the Hedgehog series released by Sega, as well as numerous spin-off comics, five animated shows, and an animated OVA.
Sonic is a blue anthropomorphic hedgehog who has the ability to run at supersonic speeds and the ability to curl into a ball, primarily to attack enemies. Throughout the course of the video games, Sonic
See More▼
most commonly has to race through levels, collect power up rings and surviving against a host of natural obstacles and minions to achieve his goal. While many individuals at Sega had a hand in Sonic's creation, programmer Yuji Naka and artist Naoto Ohshima are generally credited with the creation of the character.[2]
on February 02, 2015
Sonic the hedgehog is a game, comic, and cartoon series that has been around since 1991. It is about a hedgehog with the ability of super speed, and along his friends , have to stop the antagonist, Dr. Eggman, who wants to conquer the world with robots
on February 02, 2015
A blue sega hedgehog that I don't understand why people like him so much
on May 25, 2015
Oh my God, how do you not know who he is?
on May 23, 2015
on February 02, 2015
A blue hedgehog that is really fast...
I am NOT in the fandom. But, I noticed Mirajane from Fairy Tail on the cover. X3
on July 11
Sonic is a blue hedgehog that has the super-power to run fast. He usually has his adventures with his best friend, Tails.
on April 15, 2015
SHORT OF THE LONG!!! he is a blue hedge hog .-.
on February 12, 2015