my wolf story participants
This page are for those who have a wolf OC and would want me to put him/her in a story that I will make. But act quick Because I will only accept 6 wolves into my story (Including me that's 7) (But don't worry I will add special guests!!) Thank you! Hurry up space is limited!
On modern desktop browsers to select multiple photos, hold the Ctrl key (⌘ on Mac) while choosing photos. 35 photos per week limit. 5MB max/photo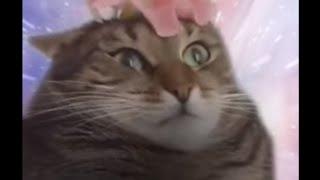 Name: nova
Gender: male
Animal: wolf
Personality: calm, nice, flirty guy, doesn't talk Much,
Extra: sometimes he wears a red plaid shirt with jeans and he plays guitar
on September 01, 2016
0
on September 01, 2016
Hey yo! This is the form you got to fill out!
Name: Aeron
Color: Silver with light grey paws and ears
Rank: Beta female
Family; You decide!
Personality: Clever, brave, agile
Extra details: Bright brown eyes
See More▼

Power/s?: You decide!
BackStory: You decide!
Hobby/s: Running, swimming
Other: None

Thank you! And good day!
on November 02, 2014
Name: Slverheight
Gender: Female
Colour: Silver, dark grey back and white belly. Blue markings on her forehead.
Siblings: Moonrunner
Personality: Smart, kind, quiet, brave against danger, though shy amongst the other wolves.
Powers?: her forehead marks and eyes glow, whick can be handy. She can cast spells and set her front pars aflame with blue fire. When she fights, she has much ferocity.
Backstory: Slyverheight never knew moonrunner until she was 20 wolf years. He ran into
See More▼
her while she was hunting at night, and said he had a dreams about a wolf with blue markings. he said it was the same dream each night. Sylverheight talked with him a while, then went to her den to sleep. Then, she had a flashback, which is strange. She didnt remember anything past age sixteen. But she remembered her, as a cub, playing with a white cub with silver pupils. He was blind, but he had a good sense of smell and sight. Then she remembered. She ran to meet the wolf. She found him at a river. She asked his name, and he said moonrunner. She said, "I remember you. I KNOW you." and he said "huh?" "Your my brother."
Hobby(ies): Swimming with her brother.
Other: Her eyes and markings can glow at will.
on September 27, 2014
0
on September 27, 2014
0
on June 26, 2014
0
on June 20, 2014
Name: Shalene
Gender: Female
Colour: Jet black, with a couple of red stripes, and grey eyes (A pic of her appearance coming soon)
Rank: Good at running, and terrific scent tracker.
Family: She is an only cub and her parents died when she was young.
Personality: Once you get to know her, she's pretty kind. But if you get in her bad books... you're total toast!
Extra details: I think I've just about given you all her details.
See More▼

Power(s)?: A flick of both of her ears (at the same time) and she'll transform into your worst nightmare. (I'll get a pic of it for you)
Back Story: At the age of 3, Shalene's parents ventured out to find some food for little Shalene, but they never returned. When Shalene ventured in search of them, all she found was their bodies around a pool of their blood. What killed Shalene's parents is unknown, but Shalene vows that one day, she will find the killer, and avenge her parents.
Hobby(ies): She keeps it hidden, but she does like to sing.
Other: Her colour theme for her fur switch when she changes forms, meaning she will be red, with a couple of jet black stripes. Also, her eyes turn from grey to hazel.
on June 19, 2014
6
on June 17, 2014
Name: Sebastian
Gender: Male
Species: Wolf
Color: Jet black with silver battle scars covering his body.
Background: His mother, Kempis, mated with a wolf from a different pack. She lied and claimed that the pup belonged to Tristania, her sister. Tristania played along and told her mate that the child was hers. Sebastian was raised to believe that Tristania was his mother. When he was 6 moons old the truth was discovered and he was banished along with Kempis from the pack. Kempis
See More▼
cared for him for a few moons, just long enough that he could fend for himself, then she abandoned him. He is now a loner, he roams around fighting when he has to, but he tries to stay out of trouble. Despite what he looks like, he is only about a year and a half old and alone.
Powers: He has not yet discovered his powers.
Hobbies: Trying to stay alive.
Enemies: Tristania, Kempis, his old pack, anything that threatens him.
Allies: Iris, his only friend. (they don't see each other very often.)
Personality: He is very serious and doesn't say much. He is a bit cold at first but when someone warms up to him he is nothing but a sweet heart. He has trouble making friends because of his appearance and reputation of having impure blood. He doesn't like to hurt others but when it come down to kill or be killed he does what he must.
on June 17, 2014
Name: Sky
Color: white with green eyes
Rank: fast runner
Family: only her sister Sarah
Personality: she's very agile and great to hang with
Extra details: she haves a light purple line in her bang
Power/s: ice and maybe teleporting
See More▼

BackStory: She lost her parents in a snow storm
Hobby/s: practicing her skills, running and hunting
on June 10, 2014
Hey yo! This is the form you got to fill out!
Name:
Color:
Rank:
Family;
Personality:
Extra details:
See More▼

Power/s?:
BackStory:
Hobby/s:
Other:

Thank you! And good day!
on June 10, 2014
0
on June 10, 2014