Divergent Roleplay!
OK, so I made a Harry Potter roleplay page before, and now I decided to make a Divergent one!
On modern desktop browsers to select multiple photos, hold the Ctrl key (⌘ on Mac) while choosing photos. 35 photos per week limit. 5MB max/photo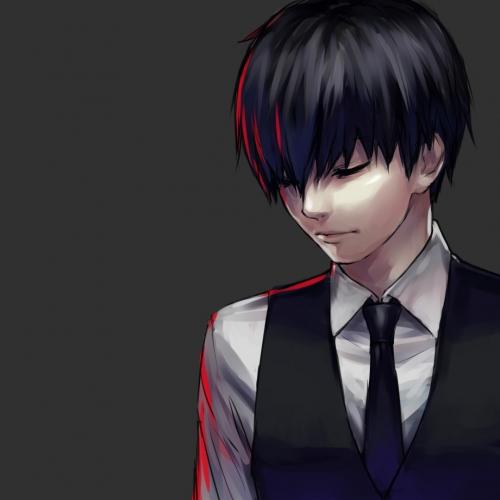 Name: Alexis (Lexi) Summers
Faction: Dauntless born
Divergent: yes (dauntless, erudite and abnegation..)
Appearance: Red V neck,black denim jacket with rolled up sleeves,black spiked bracelet on right hand, black jeggings wih slight holes in them, Black spiked boots with red accents, a silver chain necklace with te dauntless flame on it, A panther tattoo just on neck to left shoulder, dauntless symbol on right arm just below shoulder.
Hair color: Midnight black with a streak of
See More▼
red
Eye color: Piercing icy blue
(Not trying to rip off Alexishedgebats name..)
on May 28, 2014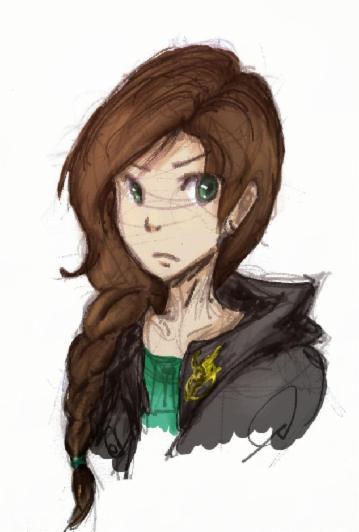 Name: Dawn Silver
Age: 18
Faction: Erudite, transferred from Amity.
Transfer or born: Transfer
Appearance: Average height, pretty, fair skin, dark brown eyes, dark brown hair.
Personality: Witty, kind, smart, likable, outgoing. (not brave, there's a difference)
Best Friends: Lot's of people (I'm surprisingly nice for an Erudite.)
See More▼

Enemies: EVIL PEOPLE (even other Erudites if necessary)
Boyfriend: IDK yet
on May 27, 2014
on May 27, 2014
Name: Crystal Brite
Age: 18
Faction: Amity
Transfer or born: transfer from erudite (i'm not amity at all, but i prefer the peace)
Appearance: Dark brown hair, medium height, tan skin, light blue eyes
Personality: clever, funny, braveish, learning to be more peaceful
on May 27, 2014
(I'm making another character because my Candor one, Vera, can't really participate.)
Name: Marlene Bayfort
Age: 21
Faction: Dauntless
Transfer or born: Transfer from Erudite
Appearance: Blue, purple, black, and white hair; grey eyes; very slender and very tall (6'5); many tattoos but most notable is a needle going into her skin on her neck
Personality: Smart, street-smart/ wise, kind, tough
See More▼

Best Friends: everyone
Friends: everyone
Boyfried: Jack Nickles
Enemies: bullies
Extra: Tattoo artist (most people meet her when getting their first tattoos) and also painter
on May 27, 2014
Lauren sits alone in the dormitory. She is worried for the initiate transfers. She thinks it's okay for her, since she's used to it. But some transfers seem to be struggling.
on May 14, 2014
0
on April 27, 2014
Lauren sighs, sitting down to eat her breakfast. She has just witnessed probably the worst thing in her life. Last night, she saw Peter stab Edward in the eye with a butter knife. She actually saw it happening. She couldn't sleep for the rest of that night, and she doubts she will for the next few days.
on April 27, 2014
Name: Elizabeth (Liz) Aldridge
Age: 16
Faction of origin: Candor
Chosen faction: Dauntless
Appearance (Candor): Brunette hair curled into ponytail, blue-gray eyes, pale white skin.
Appearance (Dauntless): Jet black hair with pink highlights and purple tints, blue-gray eyes with jet black eye make-up, tanned skin
Personality: Can-do attitude, truthful yet daring, not afraid to risk her life, very fashionable.
See More▼

(Best) friends: Quite a loner. She doesn't socialise much.
Crush: No one
Enemies: People who bully others
on April 21, 2014
Name: Pippa Flame
Age: 16
Faction: Candor
Transfer or Faction-Born: Faction-Born
Appearance: Brown hair and blue eyes.
Personality: Truthful and insane Gets on with a lot of people
Best Friends: A girl and a boy called Georgia and Fred
See More▼

Friends: Vera (Elleyd's character)
Crush: No one
Enemies: No one
on April 18, 2014
Name: Vera
Age: 16
Faction: Candor
Transfer of Faction Born: Transfer (Dauntless)
Appearance: bright red hair that has blonde highlights, and one green eye and one blue eye, freakishly tall, wiry, very skinny.
Personality: opinionated, witty, stubborn, but helpful, caring, and charismatic
Best friends: Carolina (a candor girl who helped her through initiation)
See More▼

Friends: Beck, Max, Lillith, and Maddie
Crush: Liam (a dauntless boy who was supposed to go to candor with her but got too scared of his father who threatened to kill him if he left)
Enemies: Leyla and Johnny
on April 18, 2014
Name: Clarette
Age: 17
Faction: Dauntless
Transfer of Faction Born: Transfer (Abnegation)
Appearance: Long black hair that's always braided, and brown eyes.
Personality: Calm at first, but crazy later
Best friends: Tris
See More▼

Friends: Christina, Marlene, Uriah, Lauren, Zeke
Crush: Zeke
Enemies: Peter, Drew, Molly
on April 18, 2014
Name: Lauren
Age: 16
Faction: Dauntless
Transfer or Faction-Born: Faction-Born
Appearance: Black hair, brown eyes
Personality: Reckless, outgoing, hyper, crazy
Best Friends: Marlene, Uriah
See More▼

Friends: Tris, Lynn, Christina, Will (before he died)
Crush: Uriah
Enemies: Peter
on April 18, 2014
0
on April 18, 2014