tiara2013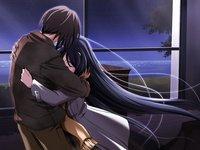 story
hey guys and gals be sure to comment its always nice to see what you guys have to say
27 reads
16 readers
7
by

nj3000
on May 14, 2013
story
hey guys this i will be making a schedule monday thru friday i will make teardrop chapters weekends i will just make random quizzes or ask really retarded questions anyhoo shall we continue where we left off
22 reads
12 readers
6
by

nj3000
on May 14, 2013
page
This is about animal abuse and how it seriously needs to stop. If you love animals and agree that they don't deserve it please subscribe and request a membership. Please help me make this a very popular page so everyone can see...
823 subscribers
62 members
fully opened
by

thatsssanicequizzzyouhavethere
on May 14, 2013
story
a tale of love and life(real not fairytale perfect life)it is prrtty awesome.
9 reads
9 readers
3
by

tiara2013
on May 14, 2013
story
A poem/rap lyric kind of thing I made up =/ I don't think it's good, but I hope all my ladies and gentlemen out there who are going through the same thing, get the message out of this and succeed their every expectation in life...
20 reads
15 readers
9
profile story
by

HellRaiserPrincess
on April 25, 2013
story
Warning: This story is about Cannibalism and yes, it is NOT for people to read under the age of 13, but it's not all bad when you read it haha. If you have a weak stomach, don't read this.
54 reads
49 readers
16
by

HellRaiserPrincess
on April 25, 2013
hi thanks for the follow =)
on April 23, 2013
0
on April 23, 2013