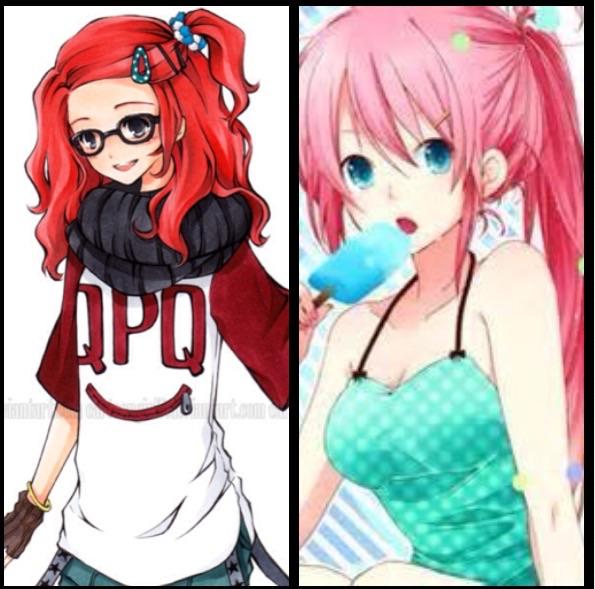 The Conaway Beginning
Daciana's Point Of View
They say Tabi was meant to help improve the world. Tabi was meant to make the world a place where everyone could connect where everyone could put their life into ease. In the beginning, Tabi connected the life of everyone with it. People were happy. I guess being the top Admin I don't realize how important people use Tabi.
Thinking so much about Tabi, I didn't hear the teacher mention my name. "Daciana! Are you listening?" The teacher yelled at me. Actually, I am not even paying the ignorant teacher any of my thoughts. Shaking my head, I watched as she continued teaching the easily learned items I've already went over. Three times to be accurate.
Looking at the clock, I waited patiently for the last minute, and then, the bell rang. Finally, I grabbed my books and ran out to my car. Stupid college. I already know most of the stuff the teachers teach, so why am I here? That is right for an ignorant piece of paper. Running my fingers through my red hair, I angled the black glasses on my face and started driving home.
Home to me was just an apartment I was able to afford with the money I made working for Tabi. My sister, Holly, made most of her money doing "jobs" for users of Tabi wanting people to disappear, but she also worked as a waitress. The disappearing job she does is useless in my opinion since in the end, they get an "I'm sorry for the elimination of your account" message and get another account.
After I got into a college for basically free, my parents kicked me out immediately. Within a few months later, Holly stopped by my apartment with bags. She told me our parents kept on yelling at her to be more like me and other stupid crap. Still, it was strange she came to me with them saying that.
Ever since that day, Holly has appeared more happy than normal, but she is still a little distance towards me. However, I have had to work more hours at the Admin's quarters. It get extremely boring after five hours. Arriving at the apartment, I walked inside to hear Holly interacting with users on Tabi with potato chips and a soda sitting beside her in the living room. Her pink hair pulled halfway up with her blue eyes glued to the screen. Holly was glued into interacting with the other users.
"Are you not going to work?" I asked concerned over how much she stayed on Tabi. That is kind of like the pot calling the kettle black.
"I am off today." Holly said then turned back to talking to the other users on Tabi. "Alright let's see the user is in the Northern District."
Shaking my head, I walked into the kitchen, grabbed a bottle of water, and sat at the table. In my back pack, I grabbed my back pack and logged into Tabi and started working in the Admin work. All we basically do is monitor users, check updates, and make sure everything is running smoothly.
Then, a message appeared on the screen. My wolf girl with three tails started jumping up and down with a envelope in her hand. Sadly, most users don't like my avatars tight dark outfit. It is easy to fight in.
Back to the email, my brown eyes glared at the message in wonder as I clicked to open the message. Numbers. Rows of numbers waiting to be deciphered. Then, in the subject it said, "Do you think you can decipher it, genius?"
Laughing, I knew I could hack this easily without losing sleep. So, I waited to see who sent this. Working my magic, the user was unknown. There was no avatar. No name. No data.
"Holly, come here for a second." I yelled for my sister.
"Hold on, guys. The boss is calling. What's up, big sis?" Holly asked placing one hand on shoulder.
"Look at this. No information on an user." I mentioned confused.
"Have you done all the main checks? Maybe you missed something." Holly questioned shrugging her shoulders.
"Do you really think I missed something?" I chuckled pointing at the details on the screen.
"You have a good point. Well, what is the message?" Holly asked curiously.
"Coded numbers. I've never seen them before, but it would be easy to figure it out." I mentioned pulling the screen up.
"Wow! Looking at all the numbers!" Holly commented.
"It's not that many but still. Could someone be tempting me?" I suggested taking a drink of my water.
"But who? You have no enemies. Plus, an Admin could ruin someone's life. Literally. Hacking into all their files and ruining schedules." Holly added tapping her foot.
"True. Maybe I should check to see if any other users were sent this email." I said scanning the screen. "30 users were sent this email."
The first 20 didn't seem to bother me until I reached the bottom. Now, people say I have a tendency to hold a grudge. Sadly, this is relevantly true. I hold a grudge for a very long time.
"Those users are.." Holly said before I interrupted her.
"Robin Peters, Lillian Rogers, Luna Starchaser, Dawn Woods, Asami Hallaway, Quinn Stevens, Ivy Lynn, Reyna Scarlet, Maia Everleen, and Cody Codex. Names I will never forget." I uttered staring at the computer screen readying myself to decipher the strange code. But, why was this one person wanting so many people to decipher this code?