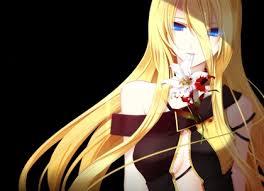 Ms. Popular
Mia Amito smiled at the teacher.
"Thank you, Ms. Kiro. Have a wonderful day!" She said, walking out of the classroom and getting all the attention.
She smiled to herself.
She loved, loved, loved being the center of attention of everything.
All the boys, and even a few girls, stared at her with lust, and why not?
She was smart, tall, athletic, and, lets face it, hot.
I mean, come on!
She was the center of social life in town, and she friggin' loved it!
She bumps into a dark haired boy, then stopped in her tracks.
"Hey, watch it!" The boy says, snarling and walking away.
Her breath hitched, and she felt her heart skip a beat.
He was rude to her.
No one had ever been rude to her.
"H-hey!" She said, making the boy stop.
He turns around, then glares at her.
"Arent you supposed to say something..?" She asks, tensing up when he says, "Oh yeah! I forgot to tell you to fūck off." before he walked away.
Her eye twitched, and she felt herself scream on the inside.
No one taled to her like this.
No one!
"Hey, Mia, you ok?" Mac asked, gently tugging her arm.
She smiled, making Mac melt.
"Im ok." She says, smiling to herself as she planed on making him apologize. "Juuuust fine..."