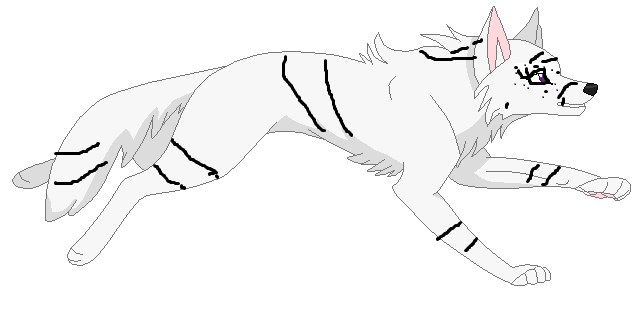 RUN AS FAST AS YOU CAN!
Misty ran. She ran as fast as she could."i can't let the DEATH PACK warriors capture me", she thought.Misty ran from the DEATH PACK. She felt hot lava cracks beneath her paw pads.The warriors were catching up.Misty ran faster, pushing herself harder. She ended up in the tundra . Misty felt coldness now on her paws.
She still ran faster.After a while she felt rocks under her paws.Misty's paw pads stung. She heard the warriors and went back to running. Misty ran faster but, did not notice the steep hill.She fell down and bumped into another wolf. She whined ."i'm sorry." "just don't do it again." the wolf growled. "i'm sure it won't happen again I promise." Half of the male wolf was silvery-black and the other half was dark red.Misty and the other wolf just stared at each other.Then Misty heard something.