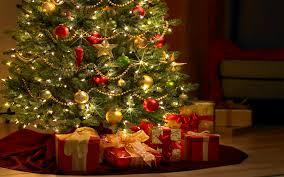 Christina's Christmas
It's magical.
The lights on the Christmas tree each twinkle happily. The star emits a wonderful glow. The TV blares Christmas music. The living room is nice and cozy. The scent of gingerbread wafts out from the kitchen. And best of all, we're all here, together, as a family.
Empty ornament boxes are scattered around the living room. Matthew taps an upside-down bin to the rhythm of "Jingle Bells." I laugh as Mom puts a reindeer-antler headband on. Dad adjusts the presents under the tree. The oven dings, and we frost the cookies, sneaking a few bites along the way. Mom and Dad set them out for Santa, and we make sure our stockings are up.
I get into my snowman pajamas, Matthew slips on his Santa-hat footie pajamas, Mom dresses in her candy cane nightgown and slippers, and Dad puts on his red and green flannel long-johns. We say good night to each other, and Matthew and I get into bed. I fall asleep on the bottom bunk, and Matthew is on the top. He tosses and turns a few times, waking me up, but I eventually get back to sleep.
"Wake up, wake up, wake UP!" I open my eyes to see Matthew leaning over me. His eyes shine.
"What?" I mumble. Then the realization hits me - it's Christmas! I spring out of bed, put on my reindeer slippers, and dash into the living room. My stocking is stuffed full with goodies, and presents are stacked under the tree. Matthew skids into the room and dumps his stocking out onto the floor. Mom and Dad come out of their bedroom, rubbing their weary eyes. They smile when they see Matthew excitedly holding up a word-search book, and they grin when I happily unwrap a journal.
Both Matthew and I stuff our faces. We notice that the cookies left for Santa are gone. The living room smells like pine, and snow drifts down outside. I sure like my presents, but the best thing about Christmas is being here with my family.