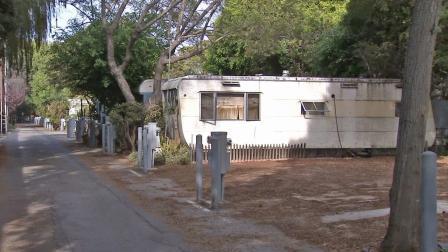 our small trailer
now in days it's more expensive to do things so now there are rich city's and poor city's i live in a poor village in a trailer. every Monday we gather together and come up with a way to pay taxes we all have to work hard even the children to even skim the tax payment. i bring the mail to the president every Tuesday which is a 6 hour run 12 if i walk. I'm bringing the letters to her right now actually i don't now how many hours i have left to walk so i just look at the big buildings that lie barely full by drunk people going to party's having fun while my family and friends have to do their dirty work. three hours pass and i can see the white house i run to the door where a butler stood i handed him the package holding stuff for a time machine i have heard about.
'hope it didn't get dropped" the butler said looking at me
"it didn't" i replied
"good here you go" he handed me a 20 dolor bill and i thanked him and ran off. i made it home in 7 hours just before it started to rain our house was small and my only family was my little sister Jane she was trying to get our cat to take a bath i still don't know how that cat is alive always playing with the guard dogs. there was nothing to eat so i was sad to say we haven't eaten seance yesterday. i help Jane get dressed and we plopped on the bed. we slept peacefully that night but i was woken by a knock on the door. i walked out of bed and looked out the window my friend James stood there he was a year older then me and we were the only kids besides Jane to live in this village, James held a basket in his hands my only thought was "food". i opened the door and smiled,James handed me the bascket.
"for you and Jane" james said
"thanks" i said "wanna come in"?
"can't i have to work in the field today"
"oh right, thanks again" i watched him leave to the field and put the basket onto the small table, i picked up a roll and sank my teeth into it. Jane walked in rubbing her eyes and sitting down.
'whats that' Jane said pointing to the basket on the table.
"food" i answered
"where did you get"?
"James brought it"
"oh" she yawned and took a roll, our cat (crackerjack or jack) walked in i stroked his back and she began to purr. i picked up a Broken piece of my roll and fed it to him he jumped off the table and sat in front of the door i got up and let him out as soon as i sat down many dodgs started barking
"oh dear" Jane said and i smiled