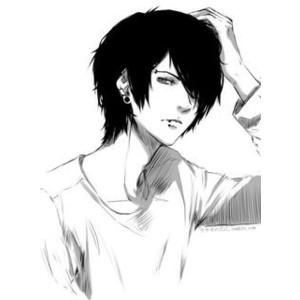 Michael the Guardian
"Our lord in heaven, who art though holiest name be..." Michael prayed, feeling the Great One listen.
"Forgive me, Great One, for I do not mean to question your wisdome, as infinate and powerful you may ramain, but why are Uriel, Gabriel, and I here instead of guarding Heaven?" He asks, his eyes glowing white.
Uriel and Gabriel listened to their Creator as he simply said to trust him, that this would all be worth it.
"Yes, Great One." Michael finishes, standing up.
"Well... That was a waste of time. Why doesnt He ever go into specifics?" Uriel asks, swinging fists in a mock-fight with Gabriel.
"Do not question our Master, Uriel! May I remind you that is why we are Archangels in the first place!" Michael snaps.
"But Michael, Im just saying if he went into detail with this, we might actually be able to find the Prophet." She replies, dodging Gabriels attack.
"And it is not our place, again, to question him. Lets go." He says, flipping the hood on his head.