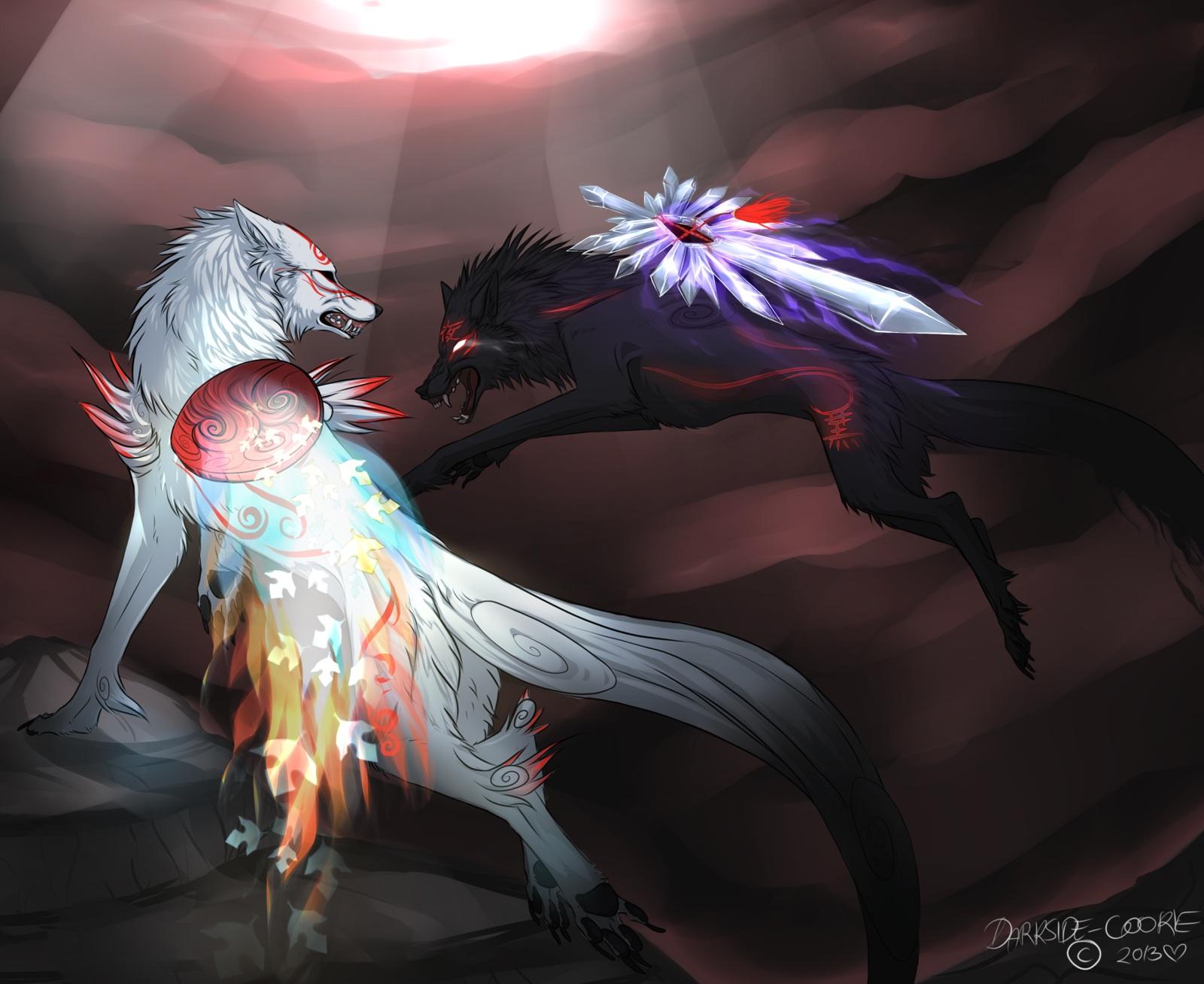 Prologue
Years ago, a war changed everything on Earth. After Angels discovered that a fellow angel fell in love with a demon lord and had children, the angels started a war to irradiate every demon to prevent it from never happening again. However, their plan backfired causing the demons to invade Earth and that is when the fighting on Earth began. Their war divided Earth into two sides.
Adya, the land of light where good hearted humans, angels and mixed breeds live. Even though this place may seem wonderful, the lead angels are keeping a secret from their soldiers about how the war started. The soldiers believe the demons started the war and killed their loved ones. Some people who have changed sides have been sworn not to speak about the reason, or death is the penalty.
Duante, the land of darkness where dark hearted humans, demons and mixed breeds love. With all the darkness and blood lust, inside the land is also caring about their fellow members. The people in Duante feel angry over how the angels have portrayed them. For years, the Duante have swarmed over Earth in plain view enjoying their loves with their new families. They believe it was destiny they arrived here and only wish to remain on Earth.
The war was calm for two years. The Duante kept their wish of staying on Earth, but the Adya despised the thought of them still on Earth. The Adya planned for days on how to gain advantage in the war.
Then, everything changed when the Adya's destroyed a empirical Duante city, Herat, killing everyone in their way. The lost of such a strong and peaceful city enraged the Duante, and the war started again. However, this war continued different than the beginning. The Duante had unleashed their inner rage.
Adya forces fell to ashes with each battle they encountered. Finally, Adya war leaders decided to invent a team that is strong enough to protect the land. A elite team known as the Enforcers. Each with different powers, abilities, and talents. These members are Lacee, a sword and dagger fighter trained in hand to hand combat, Maximus or Max, amazing speed with a talent to throw enchanted daggers that always return back to her hands, Hannah, with a talent to communicate with animals this dagger equip girl has wings and a cheetah named Kiara that is always with her, Crystal Xie, a winged girl and the team's strategist, and finally, Forever or Evie, a healer, animal communicator, and archer with two dogs named Merlin and Flash.
Each member of the Enforcers were put through intense training to prepare for this responsibility on their shoulders. Later after time together, these comrades became close friends. When Duante Lords discovered Adya's Enforcers, they decided to create a invincible team to fight back the Enforcers and demolish the Adya's forces. Their secret weapon and a straight killing team known as the Destroyers. Each with incredible skills, gifts, and capabilities. These members are Alyssa Woods or Ali, with powers of fire, shadows and teleportation, Crystal, owner of darkness, Lilith, a master swords fighter and transforms into a white demon wolf, Autumn, a expert archer, and finally Alana, with the power of thunder and incredible black wings.
Each member has a dark history and wasn't trained to become who they are. Their lives have all shaped them to become the people they are today. These members have became close friend and told each other almost everything.
The moment these two teams meet is when Max's brother, Robin, flees from Adya after killing a high ranking Adya. The Enforcers are ordered to kill her brother while the Destroyers have been ordered to take Max's brother back to Duante to extract information from him.