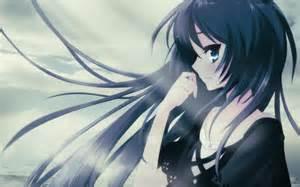 Camp Half-WHAT?
Ever get that tugging feeling, the feeling that you have to do something right there and then? Well, my stupid brain decided: Hey! You know what? I'm gonna get this feeling at 4 in the morning! Jackie lets go pack! I mean brain, I love you and all but god, TOO EARLY. Anyway, before I knew it I was in the woods. It seemed like I was walking forever, finally I got to where my brain told me to go. There was an arch way to walk into the place. On the arch it had the words Camp Half-Blood on it. As I walked in, I saw a few people who where awake.(Troopers) They didn't seem to notice me, so I kept walking. I assumed it was a summer camp since there where cabins around. Then my eyes basically popped out of my head, as a centaur, half-man half-horse trotted to me.
"I'm Chiron,"He told me "Welcome to Camp Half-Blood, you must be tired. Follow me." I followed him as he directed me into a cabin. "You'll be staying in the Hermes cabin until you're claimed," He explained "I'll explain everything tomorrow, Goodnight." I rolled out my sleeping bag on the floor and drifted off to sleep.
I woke up to a mans voice telling every one to get up. Nobody really paid me any attention, so I just did my own thing. I made my bed (Sleeping bag, whatever) and brushed my hair. I didn't know what to do when I was done so I just waited. Then, the same mans voice told everyone to go to breakfast.
While I ate, two guys introduced them selves to me. "I'm Travis, and this is Conner" Travis said " We have these flying shoes and we thought you would want them" "Cool thanks!" I tied on my new shoes and finished eating. A few kids explained to me about the Greek Gods and things like that. I tossed my Bacon into the fire because I thought bacon was the best sacrifice I could make.