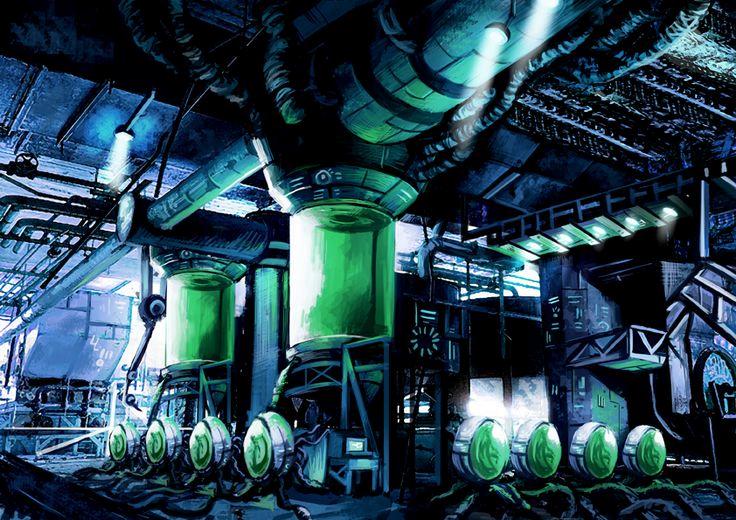 Who am I?
"Who...am I? Why I can't remember nothing? Wait...it's all black...Am I blind? No,I can open my eyes"I opened my eyes,only to see I was in some kind of tube, plenty of a green fluid."Where the hell am I?"
Metallic voice:-Dr. Eggman, R3D1K is...ehm...alive? Hey Orbot, is correct what i said?
Another metallic voice:-Yes Cubot...it's correct
"Where are they? I can't see them...wait, did they just call me R3D-something?Is that my name?Rrgh, i can't remember"
Another voice spoke,it seemed to be a bit angry:-Well, what are you waiting for?Give him the last detail,if he will survive,only if he will survive, I will call him "alive",got it?
"The last de-urgh!Gh..."I tried to scream but I just couldn't.I sensed a huge amount of energy flow in my body,burning like fire.Then I fainted.
When I woke up, I was in some kind of lab. I stand up, coughing. My chest was hurting "Cough cough...what the...where..."
"Well, good morning R3D1K.You have survived.Good."This...was the non-metallic voice! I looked around to see who was there, and I found him.He was looking at me behind a window.
"I...what? Who are you?" He smirked (What is this guy? An egg?)
"I am Dr. Eggman,Your creator.Slept we-"
"Egg...Man?Pfff...Ahahahahah!You are...a man?Ahahahah,I bet that anyone call you Eggbutt instead,Ahahah or Eggdoc Ahahah!"
"...Orbot!Cubot! How much of Sonic's DNA had you put into him, you useless pieces of iunk?!"
Two robots came close to him.One of them seemed a cube,the other an orb...
"I think...maybe 20%?"Told the cube.He didn't seem very smart.
"20?! I TOLD YOU TO PUT 2%!!!WHY 20?!"
"Because Cubot thoutgh that the experiment would be 10 times faster than-"
"Even with the 100% of that little blue rat's DNA the experiment will be always as fast as him!!!IDIOTS!"And with that he kicks away the robots.
"Sonic?Who is this guy?Is he fast?"I asked.
"Yes...He's fast...But you can be faster than him,with the caos control that you possess thanks to Shadow's DNA inside you."Shadow...
"Shadow?Who is this?"There was something...like I know them already...
"Another hedgehog,like you and Sonic.But Shadow call himself the-"
"Ultimate life form...that's wrong.I'm the ultimate life form. Not this faker." I felt hurted in the pride, but why? I didn't understand.
Eggman smirked "Yes...you are the ultimate life form...and the ultimate assassin!You have the power to kill those fakers and to demonstrate that you are the Real Ultimate Life Form.This is why I created you."
"Yeah,yeah i'll kill'em,i'll kill'em all...I will be the only one...Doc, gimme every information I need,to accomplish my mission...No one will remain, only me...eheh..eheheh...ehehahahahahah!"I don't know why, but the idea wasn't so bad for me.To be honest,I liked it.
Eggman's POV
"My plan...is running...eheheh...That silly rat doesn't think that I'm using him,even with the genius of Tails.This is good.I'm worried about his Scourge's part.Oh, nevermind...eheh, i think i will enjoy this"