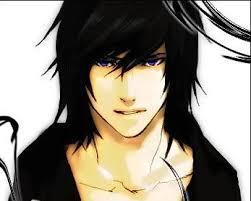 Sesa
Sesa yawned, then stretched.
"Taiga, whats up?" He says, nodding to the brunnette. She crossed her arms, then snaped, "The cieling. Why are you so tired? The day hasnt even beguan yet, idiot!" as she smacked him in the head.
"Hey, that was a bullshit move!" He replied, rubbing the offended spot.
"Whats bullshit is you not texting me, moron. I told you to text me as soon as you got home." She said, sitting next to him.
From just the conversation, one would think they were enemies. But they have been best friends since they were in diapers.
"Why do you always hit me?" He asks, looking at her. She glared back at him, then replied cooly, "Becuase I can and your a little pussy."
He rolled his eyes. "Whatever. Just dont do it again."
She sighed, then said, "Listen, idiot, thats how I show-"
The teacher walks in, saying, "Ok, open your textbooks to page..."
"Thats how I show that your a little bitch." She finished, slamming her book on the desk and turning to the page.
Sesa rolled his eyes. He only put up with her cause she had been his best friend since birth. She was mean, yeah, but she was a good person as far as he knew.
"Sesa..!" Taiga whispered, handing him a note.
Sesa sneakily took it, reading what it said.
Meet me out back, by the sakura tree. Theres something I have to speak with you about something.
He looked at her, then shrugged.
Probably just wants to tell him something private, like last time.