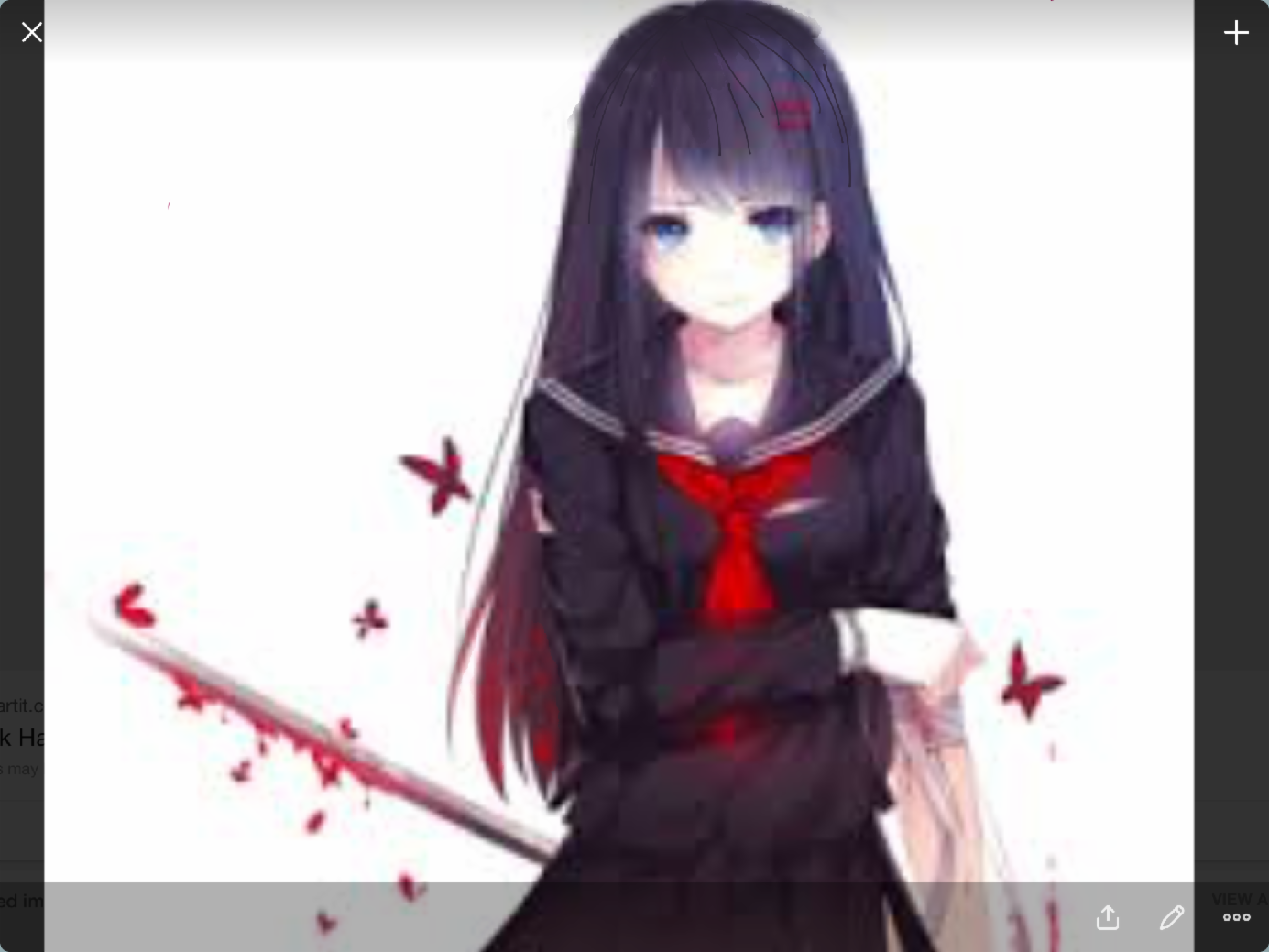 New Girl
I'm kinda a goth, I never started this way but I'm here to tell you my story:
I started of as all of you did, the new girl. "Meyume!" (Im using Japanese names deal with it) I dressed in a lace trimmed black dress. My black hair hung loosely at my back. I pulled on my shoes, I was ready. My mum drove me to school I watched the others walking.
I walked into class, I saw one of the girls smile at me. She had purple hair and was wearing a pink and white dress. "Class welcome Meyume" I looked around the class the kids sat straight up and there faces were blank. Walking to the back of the class, I put my bag on my right by my feet. I started sketching something the teacher didn't care at all. I jolted down a few notes in my book but was not really listening.
RRrrrrrrrring
The bell for lunch finally rang. "Hi!" A high pitched voice said I turned around to find the girl who smiled at me. "Hi, um what's your name?" I questioned "oh I forget, My name is Yuki" Yuki answered. We walked down the white halls talking when we saw three girls. "Hi" I said sweetly. "Ugh nerds" one of them replied. "They're the mean girls" Yuki whispered to me. "Umm nice outfits" I remarked as I observed there outfits. "Heh thanks, hmm new girl?" "Yeah" I said as she took me under her arm and walked towards the other girls " you don't wanna hang out with her, she's a 'goodyTwoShoes' " she was saying this but in my right mind I said " thank you very much for the offer but maybe not right now, I just got here!" I answered "fine" her eyes seemed to darken. "Thank Irene" Yuki said
Heh I don't remember much but: We walked back to class as the bell rang again. It was the most boring lesson ever!. I heard quiet walking . Someone broke the brown wood door. " WHERE'S MEYUME?!!!" I sat silently at the back covering my face. She started to stride towards me. "Come" I stood up and followed her out the door.
I awoke face down in the wood of a desk. "Ow!" I yelled, looking up I saw a girl "heheh sorry" "hmmph" "anyway I'm Suzuki" she spoke emotionless. "Where are we" I thought "in th field" Suzuki replied. I looked around and sure enough we were in the field. I felt around in my pocket and felt a Peice of paper, i read it. 'find the person with purple hair, if you don't your week will worsen'...