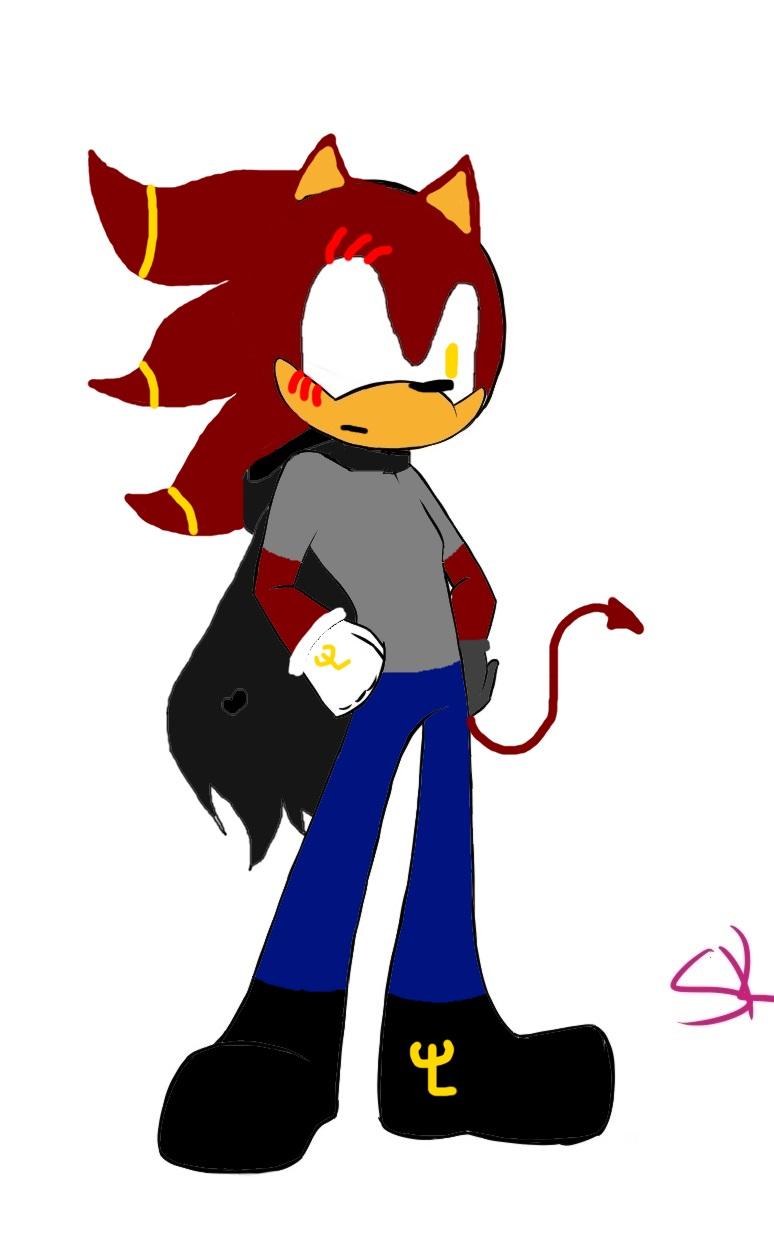 Old Friend
Alexis' P.O.V.
Stupid idiots. I sighed as two burglers tried to grab my chaos emerald away from me. I blasted them again but they didn't get the message and grabbed me by the arm instead. "Dude just leave me alone before I get violent." I warned as he grabbed my chest. I kicked him where the sun don't shine and smirked as his buddy slapped me. "You shouldn't have done that." "Well I shouldn't have done a lot of things," I retorted looking at him. I opened a portal to my dimension and jumped in before he could do anything else. The portal closed in his face and I giggled but looked down to see I was falling in the woods. "Gah!" I said as I hit a pine tree which broke my fall. I flew down and sighed from exhaustion. It was a bad idea to do that. I've been traveling through different dimensions so much. It always tires me out when I open portals through reality. My brother warned me about how its not good to do that and he was right.
Of course I didn't want to come home just to tell him he was right. I looked at my castle as I rested against the pine trees lining on the outside of the castle. I could see most of the outer wall and a little of the towers of the castles poking into plain view. I sighed again as a squirrel ran past me and up a tree five meters away from me. I tried standing but stumbled and fell into a river. "Need a hand?" A voice called from somewhere around me. "Wh-who's there?" I replied as I got on my knees, letting my boots get wet and my hair fall into the river. "An old friend," the voice replied. "You've grown up so much. Its almost hard to believe you were that shy innocent child," The voice teased in a smooth voice. "What do you want Chester?" I replied looking up at the hooded figure as his demon tail rapped itself around my waist.
I didn't stop him as he helped me up. "This meeting seems familiar," I replied thinking of how Laughing Jack reunited with Isaac. Except Chester wasn't trying to cut me into pieces and stuff my insides with candy. At least not yet. "Don't call me by that old name," Chester replied running his tail under my chin so I kept my eyes on his one eye. "Call me Lance." "Why?" "The name Chester died when I was re-encarnated into this more "manageable" form." I rolled my eyes. "Come on, show some love to your old friend. We have so much to catch up on." "But my friends-" "Will understand that your catching up with someone from your childhood." He hissed holding out his arm for me to take. Being stupid, I took it. I had left him, I was just hoping that I wasn't going to regret anything that will come out of trusting him.