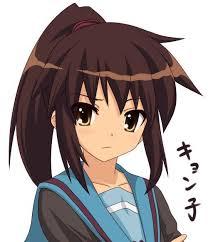 To darken a spirit to lighten a spirit.
Eirate Kanilia Sarawind
A knock on the door.
A question.
"Go away Yanade." My voice was hoarse and scratchy, my arms still stung.
"Too bad, I'm coming in, and I don't need an invitation, we do chard this room." Yanade walked in costing her arms. Her chin length dirty blond hair discreetly bounced. Her green eyes quickly observed my huddled shape.
I avoided her gaze. "Stop starring at me, I'm not an alien. Sheesh."
I watched Yanade sigh. She walked past me, to the bookshelf and pulled out an old book with a green cover and gray spine, her favorite. Neither of us knew how many times she'd read it.
Yanade briskly walked past me, warily eying my feet. It wasn't like on would stick out and trip her, though I had done that before. She yanked off the cloak covering the mirror I was sitting next to. I saw my reflection, I didn't look away. Even when Yanade said she was going to our history lesson and that to expect a lecture from our teacher on skipping class.
In the dirty glass I saw a small huddled figure with long, straight brown hair and dull, blue eyes. My gray t-shirt and dark gray shorts made them seem even more dull. I hated it, why does Yanade have vibrant eyes, when I am cursed with dull ones, even when we're twins? People say my face is sharper than Yanade's which may be true, but I never can tell.
Twins, I think, identical twins. But we look so different. It's strange.
Ah, right, our birthday's coming up. Gotta find a gift.
I sigh and get up, straining my bruised arms. Those dumb crows. Those dumb papers. Why did I have to chase after them to get my silly scribbles back? Why didn't I see where I was running? And why oh why didn't I just not fall off the ledge and on to the tree? I shouldn't have climbed onto the roof in my pursuit. Now my arms have so many bruises and scratches it hurts every time I move them.
I brush off my legs and pull on a dark blue cloak hanging on the post of Me and Yanade's bunk bed. I gaze around the room, a small chest of clothes, a short bookshelf, a mirror and a bunk bed. Why do we need the mirror? Maybe we should sell it. We could use the money.
I turn away and head outside. Outside is the garden, small and full. We keep trying to find more room so we can cram in just a few more carrots or potatoes. A herb garden, with the few medical herbes we know. Maybe someday we'll learn more.
Today the sun is bright, almost to bright for my eyes. But there is no wind. Not even a breeze. It's kind of nice, and it's the beginning of fall but the leaves are already red.
Yanade's probably enjoying the history lesson without me. That sucks. History and math are my favorite subjects. And history is the best. It's what I always look forward to. Each day I leap on my chair and play out the fighting scenes with wild jesters. I can usually coax my sister into joining me, if she's not laughing to hard. That's when I smile the most. But today, if I go, I will be my usual self in the jumping and waving around my arms but they will hurt and not heal as well. I need them to heal.
Maybe I'll just go read in the tiny library of our town.
I turn left to go there and see something flash in the corner of my eye, getting closer at an alarmingly fast pace. It's headed strait for my face.