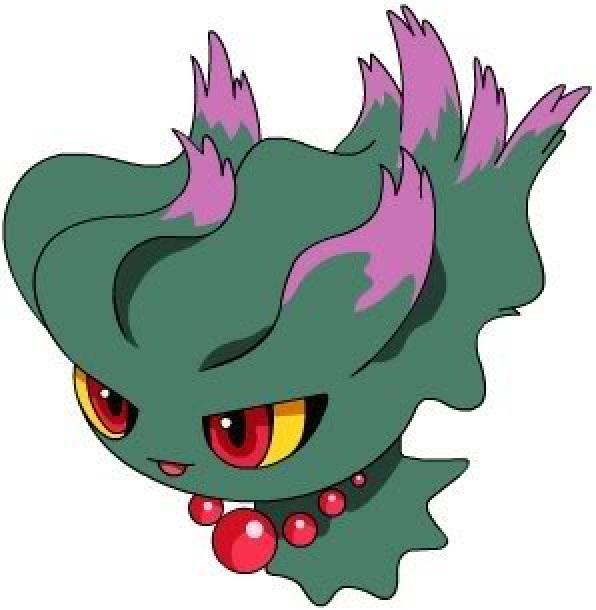 Misdreavus (favorites) #10
Since I started with my least favorites in my Sonic story I thought I'd start with my favorites in my pokemon one. I did know Pokemon before I knew Sonic because Pokemon is awesome. You guys might be surprised at who I planned to put for number 1. These aren't the best pokemon but they certainly are my personal favorites and don't judge me by certain pokemon I choose. -_- Back to the list!
Number 10 is Misdreavus. I like ghost, dark, and psychic pokemon. She was one of my first pokemon toys way back when. (Yes they did have pokemon toys in 2007) and she was one of my favorites.) I knew her because of her appearence in the Pokemon anime when she haunted Ash, Dawn, and Brock. Also when I was a kid she had my three favorite colors on her. Green, red, and purple which of course made her an instant choice in my mind. I also recieved her as a card from a good friend and she always seemed to entrance my young little girl mind. Misdreavus you know that one day soon I'll be back to get you from that storage. I'm aware that now Misdreavus even with evolving isn't that strong but the way she was used by Dawn's rival. (I can't remember if it was Zoey who had a Misdreavus or Paul but I'm pretty sure it was Zoey.) was awesome.