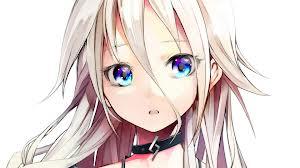 Preparing
"Mum! Mum, come on, I'm going to be LATE!" I whined.
"Hold on, Kara!"
Oh my gosh. I. AM. SO. EXCITED!!!
It's my FIRST EVER day of high school! I TOTALLY can't wait to get there!
I just hop no-one notices my biggest secret...
My eyes change color depending on what mood I'm in. When I'm angry or nervous or excited, they go red. When I'm calm, they go blue. It's actually quite scary.
But if the people at West Gillard find that out, they'll think I'm a FREAK!
I just hope no-one notices. Last year some kids mocked me for it, and if they do it this year, I am going to hide.
And NEVER come out! :(