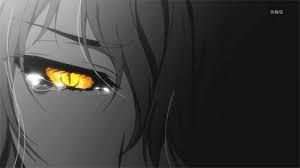 A Realistic Nightmare
"Remember me, Calix?" A smooth female voice rang through my ears as I opened my golden yellow eyes. My ears must had been hearing things. No one was around me. I sat in a blacked out room with no furniture, but only a single light dangling from the ceiling.
Raising my body up, I sat on the cold black floor looking around. Nothing. A silent cold isolated room. Why was I here? Better yet, where was I? Then, I heard it again. "Come on, Calix. Have you forgot about me?" The woman's voice seemed to have became a more of a teasing tone.
Looking around, I searched to find out where that voice was coming from. Nothing. Darkness still covered the room. "Who are you? Where are you?" I asked. Both questions were retarded, but I had to say something. Her voice started getting on my nerves.
A light appeared out of no where against the wall. Covering my eyes with my hands, the light pierced into me burning my eyes. Then, I heard footsteps. Barely opening my eyes, I saw two people standing in front of me. A woman with long jet black hair stared at me with her baby blue eyes as her black nightgown sat on her pale skin. A man with black hair watched me with his green eyes as his black pajamas hung tight on him.
My parents stared at me with emotionless gazes. A smile curved on my face as the words creeped out, "Mom. Dad." Staring at them, I realized how I hardly resembled them besides my black hair. That was the only thing that I looked like them.
Standing up, I started walking to my parents until the light disappeared. Everything was dark. No noise. No light. No Mom and Dad. Then, a loud bloody scream filled the room, and the light flickered back on.
My parents laid on the floor. Both of their torsos opened up to where their organs were seeping out. Their eyes and mouths both wide open. My heart broke into a thousands pieces. I remembered the moment I found my parents dead. A eight year old boy should never experience the pain of both parents being ripped away.
Tears started forming in my golden eyes as I stared at them. "Do you still not remember me?" The voice continued to say. This woman thinks it is so funny to mess with my emotions.
"Look here, you little brat. I do not know who you are, but I suggest you stop reminding me of these things." I yelled at her. I did not know how she was doing it, but I did know she was annoying the crap out of me.
"Oh my, looks like I hit a nerve. However, I am not done, yet." The voice said as the light disappeared again. I am so glad I am not scared of the dark, or I would of peed on my self by now. "I showed you your past. Now, I will show you your future."
When the light flickered back on, I saw a young girl with brown hair dipped in bright red blood laying over her face. Her fair skin covered in dark blood. The same wounds that were on my parents had happened to her. Walking to her body, I examined the opening first. All her organs seemed to be there besides her heart. Lifting her hair from her face, I felt my heart sink into an abyss of darkness.
Naomi, my long time best friend, laid in front of me. Dead. Her once bright baby blue eyes that brightened up even the darkness of days turned into grey. No. She can not be dead. No, I was just with her yesterday! "What kind of sick joke is this?" I screamed picking Naomi's head in my arms.
"Continue to make wrong choices, and more people you love will die." The woman's voice turned cold. Wrong choices?
"I have not made any choices!" I yelled at the voice. I still was not sure what was going on, but what I did know was Naomi's skin was cold as ice.
The voice chuckled at me like I was an idiot then said, "In two days, a decision will come up that will change your life. Make the right choice." In two days? Who the heck is this voice? How can this woman see the future?
Looking down at the Naomi's body, I saw a creepy smile on her face. Wait a minute, that smile was not there before. Then, I saw her lips moving as her words said, "Yes, Calix. You do not want me dead, do you?"
Footsteps started getting closer to us as I jumped up away from Naomi. My parents stood behind Naomi. My mother said in a sinister voice, "All you do is cause death."
"If we had a normal boy, we would not be dead." My father continued the painful words my mother started. They did not mean it. The woman was just messing with my mind. Do not listen to them.
Naomi giggled the sweet way she always does and smiled at me with her intestines dangling out of her as she continued on the pain by saying, "I mean if you were never born, everyone would be happy and alive."
"Shut up! You are wrong! My parents and Naomi would never say that!" I roared running away from them. Maybe, if I can get distance from them, then I can not hear their words.
Running as fast as I can, I heard the words of the woman saying, "You can not run away from the truth." Stupid woman, that was not the truth. Those three love me. They care about me. They would never say or think those things! I continued to run as fast as I could. Darkness surrounded me, but I was not going to stop. Good thing the commander made our group run ten miles every day.
Then, I ran in front of a large door with strange writing covering it. Symbols of unknown origin with sacred writing was printed all around the large framed door. I can not believe this place had an ending.
Footsteps grew closer to me. Pressing on the door, I tried pushing the door open, but it would not budge. "You are not ready to go in there." The voice ordered at me. I am not a kid. I am a soldier fighting a war against an impossible enemy. I think I can handle whatever is behind this door. Pushing the door again, the voice chuckled at me as the door would not open. "Fine. I will show you what is inside."
Suddenly, I felt something wrap around my feet and wrists. Pulling me in the air, some kind of dark red rope held onto me tightly and fiercely. I could not move. I tried pulling on the ropes. It was useless.
Footsteps stopped in front of me. Looking down from my midair chamber, I saw a boy with black long almost fluffy hair standing in front of me. His black leather jacket hung tight on his chest and arms as his black skinny jeans hugged his legs. His pale skin shined through out the darkness.
Who is this boy? His appearance does not register to anybody from my memories. Maybe, he is someone in my future, but who? Raising his face up, his red eyes pierced into me. I was staring at myself. What kind of sick game is this? This can not be possible.
"Alright, lady. This is not funny. Put me down." I ordered tugging on the rope. Looking at the red eyed me on the ground, I realized how emotionless he was. He stared at me like he was trying to analyze me.
"Pathetic." The red eyed me said rolling his eyes. Pathetic? Did I just hear him right? Oh, heck no!
Smirking, I commented, "Why don't you put me down, and we find out who is pathetic!?"
Shaking his head, I felt like he was a darker version of me. A more hateful, evil version of me that only cared about himself. "I could kill you so easy." After he said that, the ropes on me started squeezing tighter on me. Looking more at the ropes, I realized they were a lot thicker than ropes and looked more life like. What in the world? Are these like creatures or something?
"What the heck are you?" I asked wondering what is going on. Was I captured by the enemy or something? Why is this happening?
A chuckle emerged from his lips. Finally, the psychopath has a little emotion. "I am you." He answered. How could this guy be me? He is nothing like me.
Suddenly, a bright light emerged from the ceiling. The other me hissed at the light as I thought it felt warm, comforting, and wet. Hold on, why does a light feel wet?
Opening my eyes, I saw Kiki licking my face. The kitsune's two tails moved up and down as her blue eyes stared at me. Raising my hand, I petted Kiki's symbol on her fluffy head. Yawning, I asked, "If you are in my room, where is your master?"
Searching around the gray walled room, I noticed Kiki and me were the only ones here until I saw Naomi barge inside. Her brown hair laying on her shoulders as her baby blue eyes glared at me in disappointment. Looking at Kiki, I said, "You were trying to warn me about your mean ole master, huh?" I chuckled as I petted Kiki, but I was actually pretty happy to see Naomi after that crazy dream.
Throwing my uniform at me, Naomi yelled, "I can not believe you slept in! You are supposed to be top one in your class! We do not have time to sleep in! We are fighting a war." Shrugging my shoulders, I stood up with Kiki in my arms. Why did I have to become best friends with the commander's daughter? She likes barking orders more than the commander.
"Yeah. Yeah. I know, Nao. You remind me so much I can not forget." I mocked her petting Kiki. Naomi walked up to me, grabbed Kiki, and pushed the clothes into my chest.
"Just hurry up and get changed! Daddy wants to see you!" She yelled storming out of my room. Oh, crap. This can not be good.