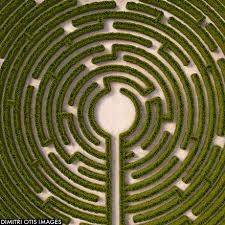 Petra Campellie
The sky is shining, the fear and excitement was like a cloud in the air, so thick you could walk into it.
It was the day of the trial.
The trials where held at the end of each 5 years and each year the rules would change, all you knew was that is was deadly. Deadly and competitive. This year it was of the theme "Raven's call". Everyone had to enter from the ages 10-15 to prove that they should continue living in the world. The more that entered, the more deadly it was, for there was around 1378 kids of age and only 100 could pass. Even if you lived to the end but didn't make the ranks, you were banished from ever breathing a gasp of air again. Once only 1000 kids were left it changed to the theme "devil's hand". In the Devils hand you were trapped in a maze and that is all I know, but each year there are beasts and demons loose every where.
For the trial to start they would beacon you forward and you would state your new name and your new age. You needed to create a "new" you. And that is what I would be doing today.
As I step forward in the great stadium of blue and red, millions of people gathered around to watch. Memories of standing there with my parents thrusted their way to the front of my mind. I had been young then and hated seeing the blood but now it was time to prove my place in society.
As I watched others "reform them selves" I made note of those of interest. A girl of "13 years" called Chloe Flight. A boy of "14 years" called Relyt Danger. A girl of "12 years" called "Lake Newstep. A boy of "12 years" called Never Crow. A girl of "11 years" called Sanlief Fayne. And a girl of "15 years" called Evalïne Sparrow.
After what seemed like 3 minutes but must have been many hours I was beaconed forward to the stage. As I stepped up I saw a girl with blonde hair, the stereotypical girl smirking at my long black hair and scrawny form. I think her name was Mylene or so, but what came to mind was "the seelie queen". In all the books I've read she was evil.
I glanced away, and faced the crowd. The judge beside me had bright green hair and a vibrante pink sweater. He nodded at me, I step forward, held my head high and said, "I am 12 years old and my name is Petra Campellie."