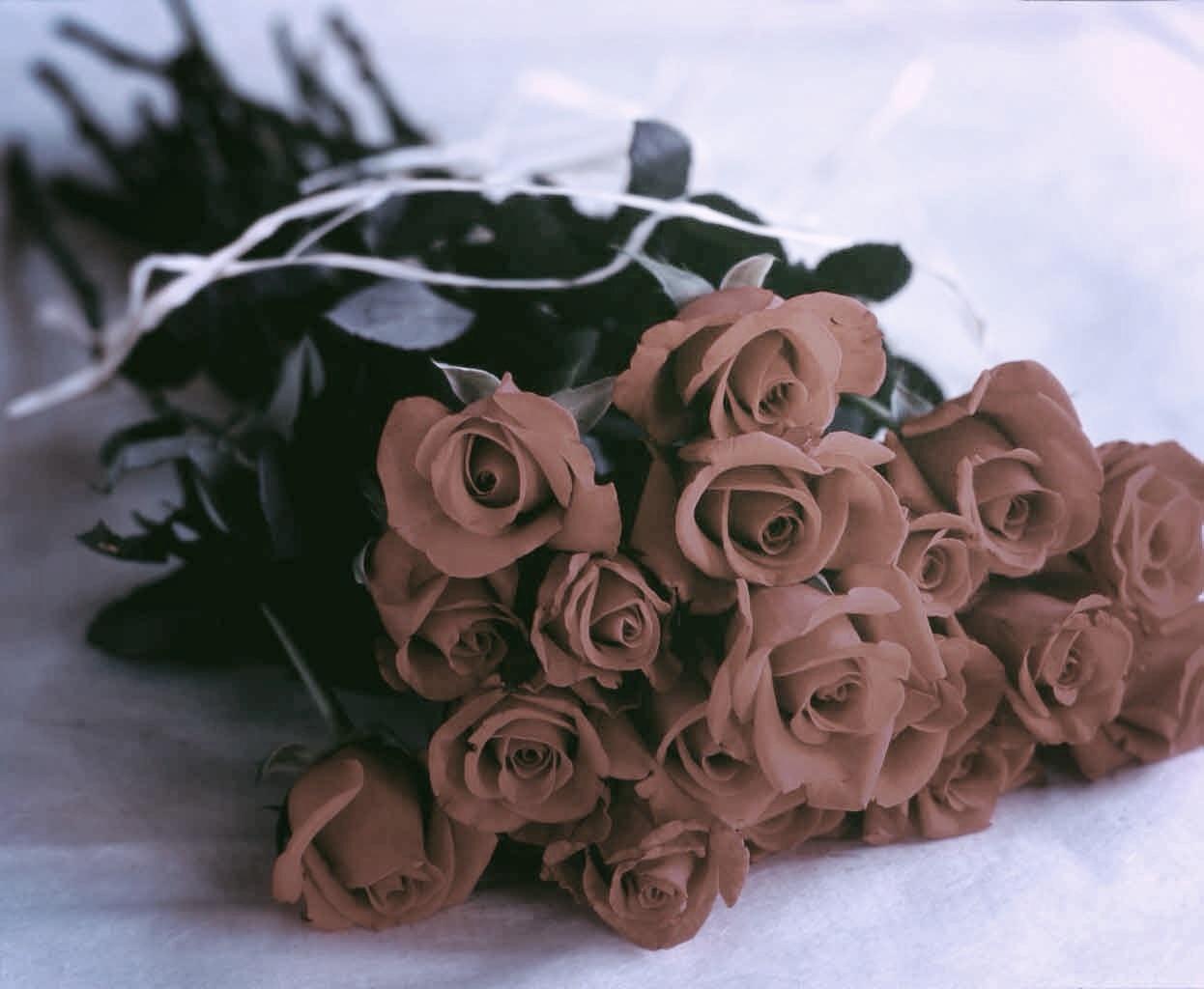 12 Blood Red Roses & More Than 67 Tears
Xander Sheffield climbed over the fence and peered down the edge of the cliff cradling a bouquet of a dozen blood red roses in one arm. It'd been two years since his half-sister, Leslie Enders, had jumped off the edge leaving Xander completely alone. She'd been 12 years old, he'd been 19. Their entire family dying in a plane crash on their way back from Maui months before had just been too much for her to handle. The press didn't make the matters any better. They went back and forth between courts and reporters begging to get more about their story and their feelings on the matter. Some people just have no shame.
There were massive fights in court about whether or not Leslie was to be left in Xander's care. Many people thought him to be an unfit caretaker for a tween girl especially when battling severe depression worsened by the death of an entire family. Others believed that since he was her only remaining relative that wasn't in prison, it was her best bet for a happy life to stay with her older half-brother.
"Why did you have to leave me here to mourn alone," he whispered.
Perhaps if he'd been younger, then it'd have been a little more easy for him to handle, but being the age that he was had only made it that much easier for him to have been more accessible to drugs and beverages of the alcoholic sort. He had plenty of college friends that invited him to chill with them thinking they were helping him get all his grief out when they were really adding more fuel to the fire.
He brushed the tattoo of her name that took up a large portion of the inside of his lower arm.
They'd been right. He had been an unfit caretaker. He'd known she'd been suicidal, yet he'd been foolish enough to not ask enough questions when he saw her walking out the door on a warm, dark, and rainy day a few days after spring break had begun.
He was sitting at the coffee table drinking some chamomile tea at about 2:30 PM as she creaked open the screen door.
"Where are you going?"
"Over to Chase's house."
"When are you going to be back?"
She bit her bottom lip and fidgeted.
"I'll call you," she finally stated.
He'd nodded. Foolishly, he'd nodded in approval, and just like that he'd sealed approval for her death.
It was approximately 10:00 before Xander got frustrated and called Chase's house, but Chase's mother said she had never been over. Chase had been sick all day. He'd dashed down the street in the pouring rain and darkness with no clue of where to look or what he was doing. All he knew was his little sister had been missing for 7 and a half hours without him even knowing it.
Some hikers found her body at the bottom of the cliff the very next day, and, well, one can imagine where things went from there.
Tears, then crying until he just couldn't anymore. Like there was no liquid even left there. Hollowness, numbness, anger. He felt it all over again just months after losing his parents.
He was brought back to reality by the rain starting again, just as he had been last year on the first anniversary of her death.
He plucked one rose from the bouquet he was still clutching and dropped it off the cliff, watching it fall until he couldn't see it anymore.
Then another.
Then another.
12 blood red roses; a flower for each of her years on this earth, and more than 67 tears.