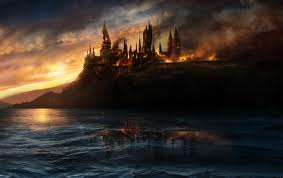 Harry Potter song #1
There just is one favourite school,
Hogwarts is my #1 rule!
Gryffindor and Hufflepuff
None of these is enough!
Don't forget smart Ravenclaw,
Slytherin... BLAH!!!!!!!!!!!! >:P
Harry is in Gryffindor,
In Quid-ditch he loves to soar!
But I love my Ronnie-Ron,
He's my crush oh for so long! ;)
Don't forget miss Know-it-all,
Hermione stole my Ronnie,...
THAT'S ALL!!!