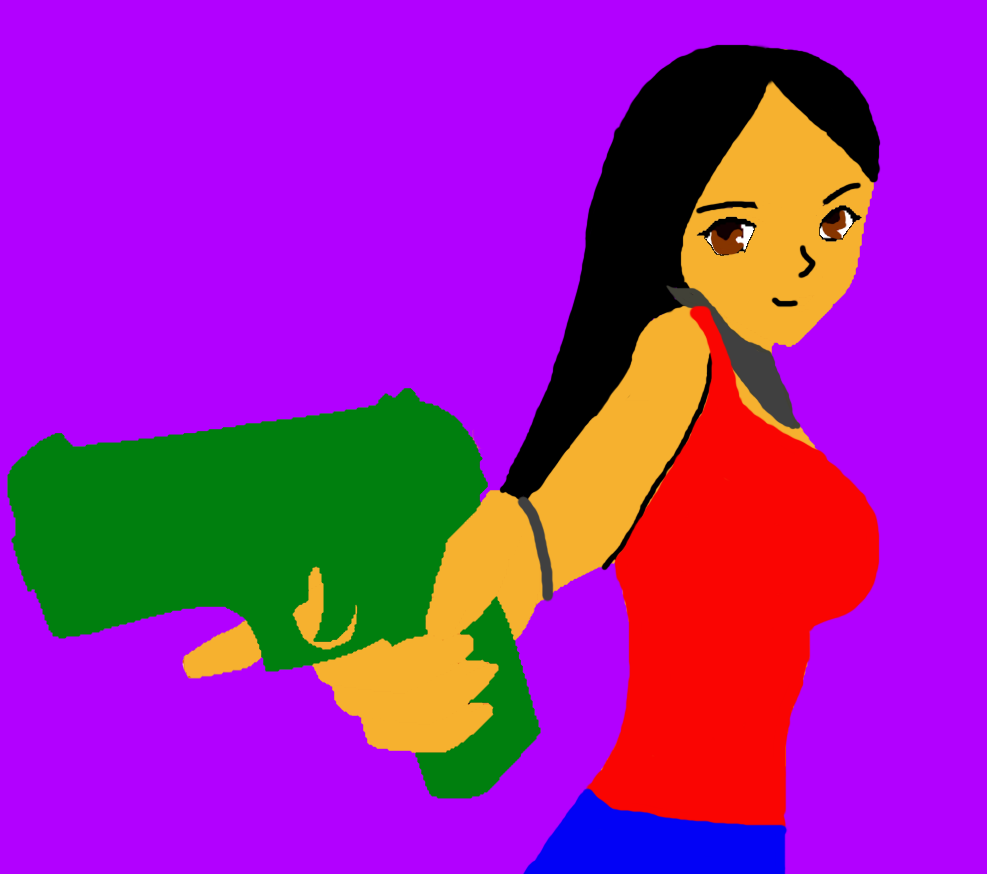 When did this happen?
I can't really say when this happened. Its been going on for 3 years. You might be wondering if I'm talking about the war or when I became a werewolf. Its 2018 now and I'm only 16 and yes I'm a werewolf, I'm just not in my werewolf form at the moment. I ran to my apartment, most of my family were either vampires or dead. I didn't really care and I had lost track. This war started a year ago but my memory of back then is foggy and unclear. This is going on all over the world as the vampires and werewolves hunt down innocent people, even I had to do it just to survive the next day.
My apartment complex was in a decent shape. Whenever I see vampires I lock myself in my room when I'm human or just straight out kill them when I transform which happens pretty often. I drove what used to be my uncles motorcycle and had a green hand pistol that my mother had given me along with a katana my stepfather had. They were both dead now. I don't know what happened to my father but I'd assumed that he was a vampire now. I woke up to a loud banging on the door. This was the werewolves side of town and it was unlikely that anyone would be knocking this early when the moon is about to rise. I heard a long, ear-piercing scratching at the wooden door. I covered my ears angrily. "Who the f*ck is it!?" I asked clearly annoyed at the person.
Then I noticed something, the knocks changed to kicks. They were trying to break the door down now. I only assumed it was vampires and grabbed my gun, loading it with silver bullets. At this point I had to hold the door back as I called for help. The vampires hissed as I heard giant paws on the steps leading up to my apartment. I saw two of my friends, Bucky and Shayla. I wondered what Shayla was doing so far from the woods as the two scared the vampires off. I smiled as the recognized me. "I hate stupid vampires," Shayla said growling as I transformed and my clothes shed off my body. I moved them with my nose out of the doorway and into my house before I made the door close. Bucky scoffed at the mention of vampires as the three of us black wolves ran down the stairs into the city.