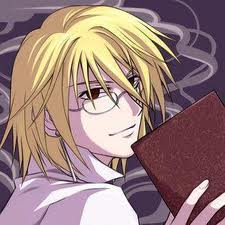 A Small Disturbance
"There's only 2 eyes in the mist of the Qurinetime seas" Mr. Cabidrige stared straight at me, knowing that I wasn't exactly paying attention. Could I really help it? I mean, the teacher didn't even HAVE a sense of humor. And why he was so obsessed with the Qurinetime seas, I didn't know. The only reason I paid even the smallest attention to Mr. Cabidrige was because he was kind of cute...for a teacher anyways.
The bell rang, before he could embarrass me in front of the class, but he did call me over to his desk before I could escape. "Erin?" his eyes scanned my purple IF THE ROSE FITS shirt. I brushed a side of my black hair away. "I didn't call you in here to have a makeover party Erin. You know, exactly why your in here, and I want you to understand why your still in this class" Mr. Cabidrige smiled slyly.
"School rights?'' I smirked back at him, with the same level of attitude.
"No. I want you to know, that you will do a science project with Mop Crekajsu" he gave me a look.
"Not him! He's a genius. He'd probably do all the work, even if I didn't tell him to. And just in case you DIDN'T know, he hates my guts, every single part of them!" I crossed my arms, looking especially stubborn. "Erin, you know the deal, this isn't some show for you to experience, and it isn't your life that's at stake. One project with Mop won't kill you. Do you dare challenge me?" Mr. Cabidrige's eyes turned a dark green, a swirling dark green. "The mist has 2 eyes" the teacher said repeatedly , looking more and more hypnotized every time.
I woke up with a start. Breathing heavily, I fixed my bedcover and called Mae, my best friend. At 2:00 AM. "I need help, really, I do" I frowned, biting my lip harder and harder. "Well, I need help too. But that doesn't mean, I'm going to call my best friend in the early morning does it? Call me in 4 hours ok?" Mae went back to sleep, ending the call. I slammed my latest model phone on the floor and crawled back into my bed. The dream still haunted me, whether or not I had "talked" to Mae or not.