Kitty_Kat
Hi Everyone!! I'm a cat...don't take it personally...
Here's what my followers will be called: Kit Kats lol, I guess it doesn't fit a boy's personality but...oh well. I will only upload
See More▼
one pic of me, the real me, since the "cat" is my mascot. Here are a few things about me:
Favorite Song: "You Can't Blame a Girl For Trying" by Sabrina Carpenter and "Dragon (That's What You Wanted)" by Alyson Stoner.
Favorite Part about Qfeast: The personalities of everyone...it's a social network that's truly amazing...
Mascot: DUH! The cat lol
BFF's: I don't have anyone on HERE, but I have 2 really awesome friends here in Atlanta.
Favorite Vacation Spot: Hilton Head....it's in one of the Carolina's lol
Hometown: Australia...I really miss it
Favorite Saying: The reason I don't act like a normal person is because I'm part alien, part awesomeness
Favorite Food: PIZZA!! Although I like the thought of cat food mixed with fish (nah, not really :p)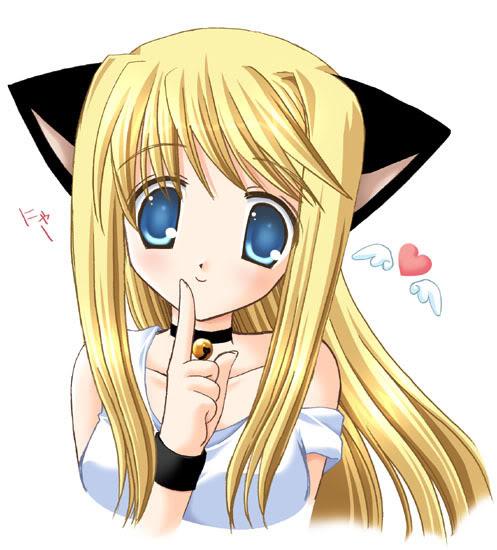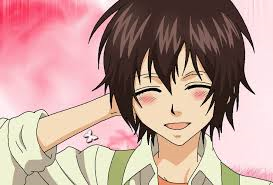 A Fault Line That's my Fault
The next day arrived like a slap in the face.
Saturday.
The thought of working with Mop was bad, even in a dream. But the fact that she WAS working with Mop in real life as well, looked a lot to her like fate. Mop wasn't ugly either. He was a little cuter than Mr. Cabidrige, but only because of his dimples and long eyelashes. I raced for the bus, hoping to make it late, so my time with Mop would be less than an hour. Maybe 2 minutes. Or seconds.
And the realization struck me when I walked i...
Read Full Chapter
on April 19, 2014
story
Adros, a magical land hidden beneath a ruin where Erin, a quirky, curious 14-year old lives. When she's pulled under, Erin meets unlikely characters, a few past memories, and an old book that could determine who she really is.....
23 reads
16 readers
4
by

Kitty_Kat
on April 19, 2014
page
I will post 10 YouTube videos each day, and you can comment them. Only subscribe though, because I won't accept membership requests, and you can't post videos until you confirm with me :) Anyways, enjoy this!
14 subscribers
1 member
fully opened
by

Cupcakese
on April 19, 2014
I'm a cat. This is my song. *meow*
THAT'S NOT THE TITLE.....THE TITLE IS THING 4 U!! ( sorry about religion part, my brother *no he does not have a Qfeast* made me add it or he'd tell who my crush is )
(Verse 1)
I'm just one girl, in this big old world
And I'm trying to getchya to be my boy
I once ever, gave up on us
To have a relationship built with love and trust
See More▼

(Chorus 1)
I'm not a backstreet boy
Or In Sync
I'm not a Jonas (sister)
But I can still sing
And boy, I've got a thing for you
(Chorus 2)
Mahone, and Bieber. Simone, and Trevor
In my dreams, they wanna get with me
But boy, I've got a thing for you
(Verse 2)
I'm only 14, but I dream real big
And nothing could stop me, not a nightmare
Nothing
It's a little bit scary
When I say what's on my mind
But that's just who I am
With a big girl life!!

(Chorus 1 and 2)
(Bridge)
Now listen close, listen loud and clear
My heart beats for you
Not no one else in here
Don't get mad, I ain't Catholic
But I'm a proud little Christian girl
Letting Him lead me away

(Chorus 2)
on April 19, 2014
page
Oh well...here goes a shot, yeah I know, the picture makes me look like an oversized elephant lol :p but that's good...people always create this perfect image of themselves on camera, it's SO annoying. So here I am with my brac...
8 subscribers
2 members
fully opened
profile page
by

Cupcakese
on April 19, 2014
personality
quiz
Ever wondered what would happen if your special flaw happened to be freaky? What would it be? Why? Take this quiz to find out!!
44 responses
15
by

Kitty_Kat
on April 19, 2014
Thanks for following me :D
on April 19, 2014
on April 18, 2014
on April 18, 2014
2
on April 18, 2014
0
on April 18, 2014