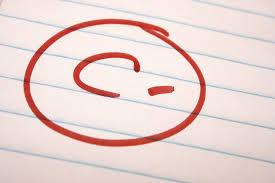 C- Girl
"Hey" Jolene yelled " Hey C-"
No, my name is NOT C-. In fact, my latest report card wasn't THAT bad. I got an A in Math, not in stupidness as some people say.
"What? I yelled back, " Did you just realize how ugly you are?"
"No, I just realized why you stink, you live in a house with leopards!"
I kicked her hard in the shins. It's one of the only things I'm good at. So good that Noah calls me the shoe. "OWW" Jolene cried," Why are such a bully?"
-Why are you? I'm just helping you tough up- I thought as someone namely Jessica yelled " See you later C-" and started to walk away. As quick as a snake I slapped her face, I just skimmed it but the shock made her look upset.
Then as if nothing happened she laughed a went back to playing with Jolene. All was good in till lunch. Our teacher, Mrs Rumskey had left us outside to eat our lunch. Oh, I forgot to tell you about me. My name is Petra, Petra Pan, the leopard loving freak in grade five. One of my friends, Lucy, piped up, "Petra punched Jessica in the face!!!" Lucy, the one that sometimes is a big tattle tale, now hates me. Every one was saying" Why did you do it?" " I can't be friends with a bully" ( Then why were you friends with me in the first place?) But when Gabby said "Why did you punch her" I lost it. "OK,I slapped her, to punched, she was mean to me, i was mean to her, now it's over. AND IF ANYONE DOSN'T BELIVE ME I'LL SHOW THEM THE DIFFERENCE BETWEEN A SLAP AND A PUNCH!!!!"Just then, I was called to the principle's.