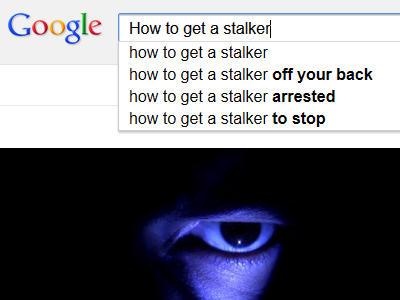 Google Yourself
Don't ever Google yourself. Why? Because you may not like what you find...
One day, I was bored and decided to search for my own name on Google. I have a quite rare second name, so I didn't expect to find many results. Imagine how surprised I was when I came across a website that had my full name in the domain.
www.(myname).com
When I clicked the link, it brought me to a message board. Like a blog or something. I looked at the profile of the website and was blown away to find that the user had was the same age as me and had the same hobbies and interests. There weren't any posts on the message board, but I was intrigued, so I saved it to my favourites if I ever wanted to check it out again.
It was about a month later when I returned to the site. It had more content this time. There were diary entries and random stuff like 'The weather was nice today' or 'I'm so bored in work'. Things of that nature.
However, as time went on I noticed more coincidences between me and the owner of the sight. Could it be possible that two people of the same age and rare name could be living in the same city at the same time?
At one point, I even noticed the diary entries were very similar to my own life.
A few weeks later, I went to a baseball game and when I later checked the website when I got home I found that the owner of the website had been to the exact same game as I had.
At first, I didn't think that much of it. There were thousands of people in my city who supported the same baseball team.
After a while, it began to seem much more than a simple coincidence. Whenever I would check the website, there would be little biographical details a little too close for comfort. For example, the owner posted pictures of their pet dog, who looked exactly like my pet dog and even had the same name. They mentioned what type of car they had and what colour it was in one post. It was the exact same car as mine.
One day, when I had checked the message board I saw that people had been posting 'Happy Birthday!' to the owner. It was my birthday that day. I decided to write on the message board, just out of curiosity. But when I tried to find the message box, there was none! It just seemed like a static website.
In other words, it seemed to me that all of the posts could have only been put up by the owner.
'Why on earth would someone do that?' I wondered.
I decided to send an e-mail to the owner.
it read 'Hey there! Believe it or not, we both share the same name. Nice to meet you!' It was just a friendly e-mail.
The next day, I tried to access the website again, but it was gone, as if it had all been deleted.
Then, I opened my mailbox.
There was just one reply. When I looked it, a chill ran down my spine.
'FOUND YOU!'