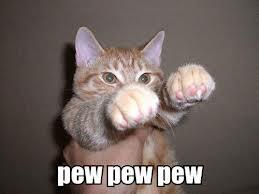 Re-Union
LemonBeard: Well, hey everyone. Anyone up for a sherbet lemon??
*long pause while he chomps on some sweets from his pocket*
GingerBread: I will!!
LemonBeard: Oh, hello there. To whom am I speaking??
GingerBread: It's me, Gretelda!
LemonBeard: But, but how?? You're just a teddy!! You don't have fingers!!
GingerBread: Ah, but that's what you THOUGHT, Albus. I will be back very soon to discuss your fate.
GINGERBREAD HAS LEFT DUMBLEDORE'S CHATROOM
LemonBeard: Aw, I'm all alone now.
Prince's Saviour: Don't worry, Albus. We're here to protect you :)
LemonBeard: Who's here now?? And who is with you??
GreasyWolf394: Why, that was Xavier of course. Did you not recognise the name?? *scoffs*
LemonBeard: Severus?? Is that really you?!
GreasyWolf394: Of course it's me, you daft baphoon!!
LemonBeard: Yay, my old friend :) *beams in a friendly way at Severus*
Lemon'sBetrayal: Um, do excuse me for interrupting, but do any of you know where the toilets are in here?? It's quite dark and I cannot see.
GreasyWolf394: Um, firstly this is a CHATROOM, you daft imbecile, and secondly.... well, I haven't thought of a second. Now, before you say anything else, my friend, who are you??
Lemon'sBetrayal: That is not for you to know, my dark prince. It is Professor Dumbledore that I seek.
LemonBeard: *coughs proudly and in a business- type manner* Speaking.
Lemon'sBetrayal: My friend, it has been a long time since we last met face to face. You may remember me as a lovable, foolish boy at first, but later you thoroughly despised me, and now I am greatly suffering from the consequences. I betrayed you, Albus, and I beg of you now to forgive me of all my wrong-doings.
GreasyWolf394: You are talking gibberish, boy. Now leave this chatroom quickly, or I shall remove you from here myself before you can say "Sectum Sempra!"
Lemon'sBetrayal: Again, my friend, I mean you no harm, so you will do me none either. I wish to tell Albus how much I still love him, and how much I know he still loves me too.
GreasyWolf394: You are not surely suggesting that-
LemonBeard: No....Grindewald?? But surely-
Lemon'sBetrayal: Yes, my love. My dark past has long since been rejected. YOU are my only vice now.
LemonBeard: Yaay Waldy!! *skips off into the cyber-sunset with Grindewald*
LEMONBEARD AND LEMON'SBETRAYAL HAVE LEFT THE CHATROOM BECAUSE THEY HAVE BETTER THINGS TO DO!!
GreasyWolf394: Oh, well that's just GREAT isn't it?? I'm all alone now, with no-one here to comfort me but my own melancholyness.
Oh Lily....*sighs longingly* How I wish you were here.
PRINCE'S SAVIOUR HAS ENTERED THE CHATROOM
Prince's Saviour: It's okay, Severus. I'm here.
GreasyWolf394: Oh, shut up, Xavier.
GRESYWOLF394 HAS LEFT THE CHATROOM, CLOSELY FOLLOWED BY PRINCE'S SAVIOUR