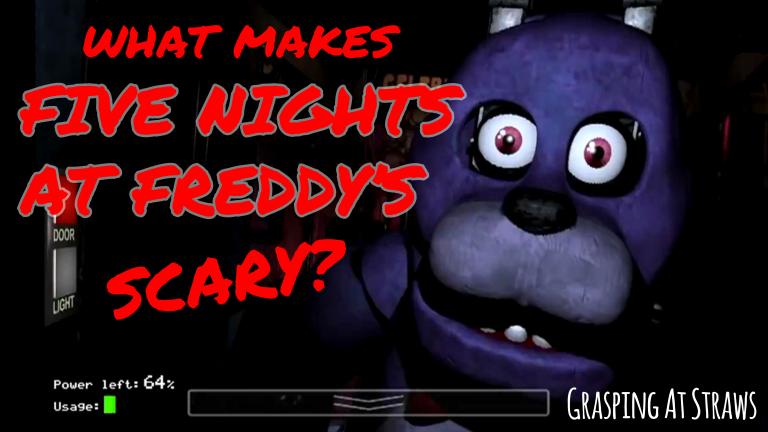 Where it all began. (I own nothing)
My P.O.V.
I was waiting for Kayanna and Dylan. We heard about this new place called Freddy Fazbears Pizza. I thought it might've been like a rip off Chuckie Cheeses. Honestly I was scared. Ever since I was a little girl I had been scared of those creepy costumes but no way was I going to act scared in front of my friends. My friends Dylan and Kayanna both walked up to me. Kayanna was taller than me with cool purple-ish looking hair which was died and she had light skin. Dylan was a little taller than me but not by much. He had most of his dirty blonde hair hidden under a red hoodie. A cold breeze swept past me making my hair go crazy. I tried to brush my black hair back into my purple jacket growling in frustration. "Lets get going, I'm hungy," Dylan said looking at me. This place was only a few blocks away and we had no problem walking. From what all of us had heard it had a bad history. Something about the murder of 5 kids. Although the three of us liked that creepy stuff. I even liked it even if I was a blood-a-fobic.
When we finally got there my feet where killing me and I could tell Kayanna and Dylan were thinking the same things. It was near dark and they were going to close in an hour. We said it was fine and the three of us sat down. The pizza was pretty much the same as the one we ate at school but none of us expected anything more. I drank my fruit punch and watched the animatronic characters. One of them, Bonnie I think its name was, turned to look at me. I looked back at it uncomfortable. Kayanna noticed and looked at Bonnie, who just turned its head back to the crowd. "Its probably nothing," I thought shrugging the thought off my shoulders. I looked around and watched Foxy who was over by the Pirates Cove stage interacting with the kids. He looked the coolest but his voice was just weird. Maybe I just imagined it this time, but I could've sworn that Freddy glared me. At least for 20 seconds at best. I looked at my friend Dylan who sat there bored texting on his phone. "It was just an illusion, Alexis." I told myself calmly. "Its just an illusion."