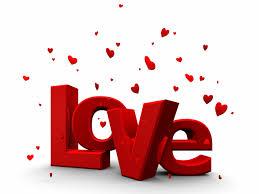 How do you know if you are in love?
I never been in love, but I want to see how other people's feelings were like when they have their first love. If you are confuse with this question, please let me know.
▼Scroll down for more questions▼
Answers (
12

)

vote up or down the answers
Welp! The average crush lasts for 3 months! If you still love that person past 3 months, you're in love!

(Sorry, I always try to do a cool intro or start with a joke when it comes to questions like these...) Well, it feels like you can never have too much time with that person...You blush every time you see him/her... You always smile whenever he/she is around...Even the littlest thing he/she does for you makes you feel happy and surprised...
on January 15, 2015
you feel like you would die for that person and everytime you are around them feel a bit self consious
on April 07, 2015
As those two said. You know when YOU know. I didnt realize i loved him intill a few months later. I felt happiness and overjoyed, you can also feel very relaxed or maybe even the oppisite
on January 08, 2015
on September 05, 2016
Everyone treated me in the school. But my class no. A boy super cute in the school say me: Im sorry if everyone treat you in the school. I was blushing and say okay. After he start to tease me. I was blushing a lot and i start to have a crush on him.. 😶
on September 05, 2016
on September 05, 2016
Well when I was in love I felt different and I just couldn't stop thinking about that person and you just feel odd
on September 04, 2016
You get butterflies in your stomach
on June 12, 2015
If you have that feeling of when you see that person you just feel happy, excited, etc. Then you are in love!
on April 07, 2015
You feel a desire, and feel a pang whenever you see the person. Sometimes you also get jealous.
on February 09, 2015