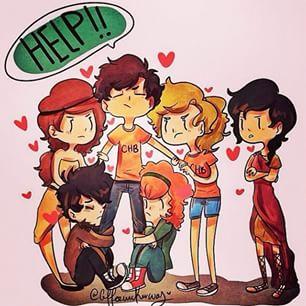 Percabeth or Perachel?
Percy x Annabeth or Percy x Rachel? Also write your reasoning!
▼Scroll down for more questions▼
Answers (
2

)

vote up or down the answers
Percabeth. It's canon, and almighty, and with Rachel being a teller of prophecies.. ugh, imagine that: "We shall have sex tonight" HELL NAW!
on June 04, 2016
I can't believe you asked that 😨😵 Percabeth all the way!!!!!
Percy and Annabeth's children:
Percy: *waves hand to all of Camp Half-blood* This is your kingdom rule it wisely.
Child: What about that spot behind us with those people staring at us strangely?
Annabeth: You must never go there that is the Perachel shippers!
Child: *cringes*
on December 11, 2017