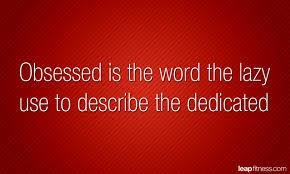 What makes you obsessed?
I'm talking about shows,books,and/or music.Mine obsessions are anime,books,music,and writing.Right now I'm obsessed with an anime:OHSHC.Its soo entertaining.
▼Scroll down for more questions▼
Answers (
4

)

vote up or down the answers
ohmegerd, I went through SO many phases XD There was Higurashi, Shugo Chara, SAO, MLP *shudders*, Warrior Cats (still kind of obsessed), and right now I'm obsessed with art!
on October 25, 2015
Anime!
Death Note (character: L )
Sword Art Online (character: Kirito )
Another (it's so interesting)
Bands:
Panic! At the disco
Fall Out Boy
See More▼

I used to be obsessed with Fun.
Paramore
My Chemical Romance
Twenty One Pilots
Artist: Ed Sheeran
The Hunger Games

Yeah I'm gonna stop now otherwise I won't ever stop

HARRY POTTER
on October 25, 2015
Percy Jackson
Once Upon a Time
Hunger Games
Divergent
The Selection
Just about any book ever written
My writing
See More▼

Music
Qfeast
on October 24, 2015
PERCY JACKSON BOOKS!!!!!!!!!!!!!!!!!!!!!!!!!!!!!!!!!!!!!!!!!!
on October 24, 2015