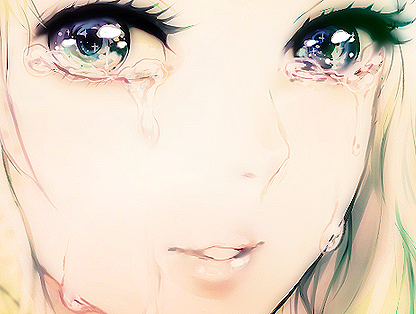 Horrible...
So... I don't know how to say this... But, I think I'm becoming depressed. I feel like I'm helping everyone else, and then forgetting about myself. Then whenever I try to help, something bad happens, and I blame it all on myself... I feel like I was being a horrible person and just stood there to watch it. I'm loosing people in my life very quickly and.... I'm not gonna start self-harming, that would be stupid of me. I'm not gonna try suicide, I don't want to leave the world. But I feel like no one cares... And if they do, I ruined it. I ruin everything... I'm being a horrible friend to... Everyone... And everyone that I've lost touch with... It was my fault they left... I'm a pain in the arse to everyone... I may seem a happy cheerful person all the time to everyone, but it's only because I don't want to show my sorrow. I don't want to show any pain or loss... Please... Give me something. If I'm sad or mad at the world or myself, what can I do to reassure myself I'm fine? What can I do to know that it's not my fault?

But.... Just know that I'm not giving up until I know it's all over. And it's not over yet... Nowhere near over.

Oh, and, Emma. If you read this, please don't talk to me about it outside of Qfeast. I'd rather keep this here than spread it everywhere. Don't even tell Kate unless she has a Qfeast account too. Thank you, and sorry.
▼Scroll down for more questions▼
Answers (
8

)

vote up or down the answers