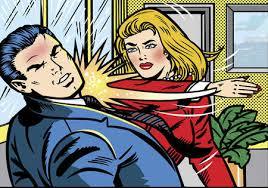 Movies Lied To Me! (Read Description)
Apparently, I found out that if you slap someone (because s/he was being a jerk), then that counts as assault. That's weird cos it happens in movies all the time! XD Not that movies are a reliable source of knowledge, anyway. Okay, so my question is have you ever slapped someone?
▼Scroll down for more questions▼
Answers (
9

)

vote up or down the answers
My BFF. XD
We're like funny frenemies.
on September 24, 2016
on August 27, 2015
Does on the backside count?
Anyways I have...
on August 04, 2015
Yes my brother for being a asshat....
on June 04, 2015
on January 10, 2015
I have slapped many people, boys and girls, because they were jerks. Not that they took it seriously. Why does gender matter in this question?
on December 26, 2014
Well movies arent for real, they're not true...
on December 23, 2014