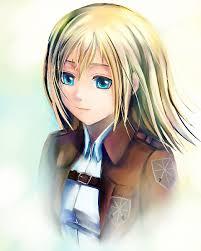 favorite theme song on any shows (no songs or anything)
▼Scroll down for more questions▼
Answers (
15

)

vote up or down the answers
My fave theme....
EASY THIS ONE!

Kibou ni Tsuite, from AKB0048! (1st season, since it's a different opening theme in Next Stage)
on April 10, 2016
on April 17, 2016
Gravity Falls!

(Specially the lyrical unused one.)
on April 11, 2016
I cannot decide between a few anime OPs.....too many to choose from..I also listen to them all...
GATE...Gurren Lagann...Ginga Densestu Weed..Attack on Titan...
One of those...
on April 10, 2016
on April 10, 2016
All Fairy Tail theme songs.
on October 21, 2016
on October 20, 2016
I cannot choose~ Too many~ Maybe Uta Pri opening? Or Kimi Ni Todoke: Frome Me To You opening? Or maybe possibly Toradora opening? I don't knooow~
on October 20, 2016
Anime:
Attack on Titan OP 1 and 2
Lucky Star opening
Toradora opening
Fairy Tail OP 2
Cartoons:
Gravity falls Theme song/Weirdmeggedon theme
See More▼

We bare bears

I honestly dont watch that much TV
on April 11, 2016
Fairy Tail Op 3 by Funkist And Tokyo Ghoul Unravel Or Op 1.
on April 11, 2016
Gamer's Guide or Pretty Cure (English version)
on April 10, 2016
on April 10, 2016
Doctor Who opening theme :3
on April 10, 2016
SIE SIND DAS ESSEN UND WIR SIND DIE JAGER
*starts a mosh pit*
on April 10, 2016