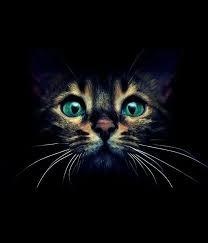 who is the mean one?
so i have kind of a tough situation with someone rn.
so there is a game you may know called animal jam and in school i let her use my old account (cause we were allowed to play it) and of course i knew the password so back then we were good friends and then but pn summer vaca i would sometimes login to her account when she was offline and i never took anything (i did once but i imediatly gave it back) and all i did was change her outfit and her den. so there is a AJ youtuber called bepper (u prob know her channel if u play the game) and i saw her and at that momment i logged into her account and i logged off and bepper was gone. so she lives three houses down from me so she told her grandmother, and her grandmother legit took her down the street for her to tell me i couldnt talk to her anymore. now we still did but from that day foward she would say we werent friends. and now she says she barley knows me and ive known he for 3 years. so i keep saying its my fault and idk so someone help me pls.
▼Scroll down for more questions▼
Answers (
4

)

vote up or down the answers
I'm kinda confused about the log out part.. Did you somehow log her off her computer while Bepper was on? (Sorry, I don't know how Animal Jam works.)
Either way, it seems like the response to that was a bit overdramatic. Like, honestly, I don't think it's really worth it for her to end the friendship over that. (As was the grandma coming over.) I can understand her being mad, but the reaction she had was a bit extreme. While it isn't the nicest thing to do to go into her account
See More▼
to troll her or whatever, it was mostly a harmless prank. I think she's more at fault for making that big a deal of it.
on May 31, 2018
on May 09, 2018
Was she aware you were using her account a lot? Cuz if not I imagine it would look as if you did hack her, but if she was aware I don't see why she would be so mad
on May 08, 2018
She is. You were just trying to see Bepper.
on May 08, 2018