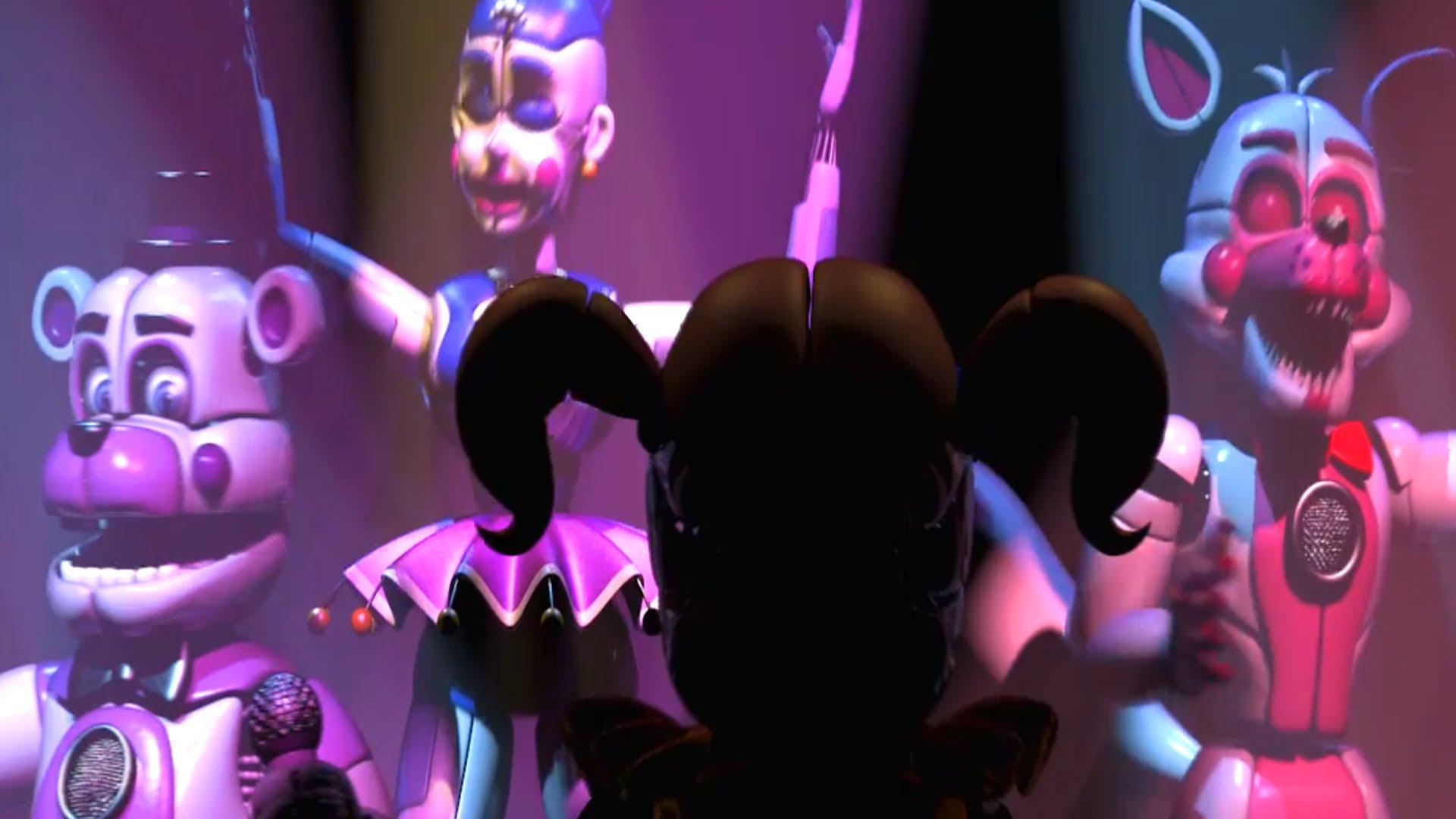 How do you feel about fnaf sister location?
Is Mangle a boy? Who is the girl with the pig tails? Fun time Foxy.? What do you think about the new game? Why is the bear holding a puppet of toy bonnie? Why does the ballerina have sharp teeth? Is that freddy in pink and white? Sister location?
▼Scroll down for more questions▼
Answers (
8

)

vote up or down the answers

Answer Link
Its feels nice- HIIIIIIIIIIIIIIIIIIIIIIIIII MEH NAME IS MICHAEL A- Sorry guys now shoo Mike! bye and-BYEEEEEEEE
on October 08, 2021
Answer Link
IM SO EXCITED!!!! PREPARE FOR FANGIRLING!!!!
on September 26, 2016
Answer Link
Im feel like. Games god games good... And too super cuz now is new animatronic
on September 19, 2016
Answer Link
on July 14, 2016
Answer Link
I think the game looks interesting.
on June 02, 2016
Answer Link
I honestly have no opinion on the game... All I can say is this: it looks too girly, it must have something to do with someone's sister, and the animatronics that are in the game are possessed with chrildren from FNAF 4. Want proof of the FNAF 4 thing, go on YouTube and watch some videos.
on June 01, 2016
Answer Link
i think Sister Location is a fun- girly restauraunt. Maybe they call it "sister" because its girly?
on May 30, 2016
Answer Link
I've heard they're basically all girls and that in the time line,it's the first restaurant(?).The Sister location is supposed to be a 'girly' themed restaurant,or at least that's what my friend told me.Im not sure,TBH.As for how I feel about the game,so far I'm interested.Despite people having good points on FNAF being boring or overrated,I like the series(I prefer the 1st though).When I see what this game is like,I'll be able to judge it better.(As for the teeth and puppet Bonnie,I
See More▼
have no idea)
on May 30, 2016