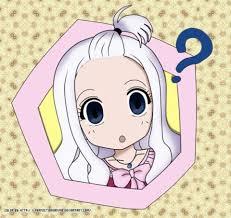 Who is Ben Drowned?
I have got no idea who he is, and everyone on qfeast seems to so...
▼Scroll down for more questions▼
Answers (
8

)

vote up or down the answers

Answer Link
He is a creepypasta who looks like Link, he haunts a game called Mejora's Mask, his famous line is "you shouldn't have done that" yadaydayda
on January 30, 2015
Answer Link
he is a creepypasta that looks like link
on November 03, 2016
Answer Link
on April 06, 2016
Answer Link
OMFG!!! You don't know who he is? Maybe u and my brother should hang out since u dont know!!! He is a creeoypasta who dresses like link and he drowned at age 12 he causes lags on ur electronics and his phrase is u shouldnt have done that was it that his birthday was on 4/23 or was that his day of death? I dont know XD
on April 06, 2016
Answer Link
on February 02, 2015
Answer Link
on January 30, 2015
Answer Link
Alright, here we go...
BEN Drowned is a creepypasta character. He has blonde hair and black eyes with red pupils. His eyes drip blood, and he has very sharp teeth. He usually is dressed as Link from the Legend of Zelda franchise, except his green hat is longer and curvier.
He loves video games.
He is perverted by nature, but can be sweet and caring. He is also a HUGE flirt and flirts effortlessly.
Since he drowned at age 12, he is not quite finished maturing, so he can act
See More▼
immature at times.

He is absolutely TERRIFIED of water because he drowned in it.

He supposedly haunts the Majoras Mask cartridge. He will climb out of your TV or computer and either electrocute you to death or drive you insane until you kill yourself.

He is also said to inhabit Cleverbot, and some say you can talk to him on there.

His two famous quotes are: "You shouldn't have done that," and "You've met a terrible fate, haven't you?"

His exact backstory is largely unknown, and many people just make one up, but he is said to have haunted this one Youtuber through the game Majora's Mask

That's everything I know right off the top of my head, and I hope this helped a bunch!

~Jayden
on March 31, 2018
Answer Link
Creepypasta (really HOT) looks like link from legends of Zelda (IF YOU DON'T KNOW WHO HE IS F*CK YOU THEN)
on October 29, 2017