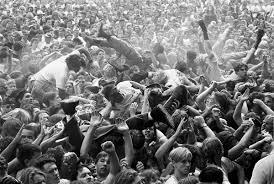 Have you've ever gone into a mosh pit, if so how was it like for you?
I wanna know you're first experience was when you went into you're first mosh pit! XD plus I got super bored haha
▼Scroll down for more questions▼
Answers (
3

)

vote up or down the answers
I got in one
I got a black eye and had a headache for two days
on March 05, 2016
I GOT A BROKEN ARM

BUT THEN I BROKE THIS OTHER GUYS' WRIST
AND MOSHED THE ULTUMATE MOSH!
on April 01, 2017