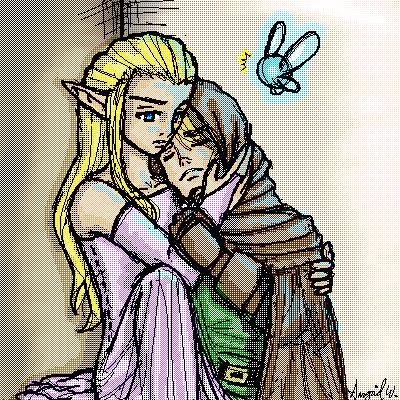 Writing help?
Ok, I reeaallyy wanna write Zelink, but I have no idea what to make the plot. Any ideas? Thx.
▼Scroll down for more questions▼
Answers (
4

)

vote up or down the answers

Answer Link
Oh, you should make one where Zedla is comforting Link for once. He's always on top of EVERYTHING.It'd be nice for Link to bee dependant on someone for once...
on December 08, 2015
Answer Link
OK here goes!
Zedla was attacked by a monster and link had to save her again!
When he saves her
Zelda was talking to link and link kissed her
(Is that good?
on December 08, 2015
Answer Link
start off withsome thing like link was in a war and zelda soon she loved him well he is in a comma
on May 09, 2016
Answer Link
I think imma combine some of these ideas. Thx guys. :o)
on December 08, 2015