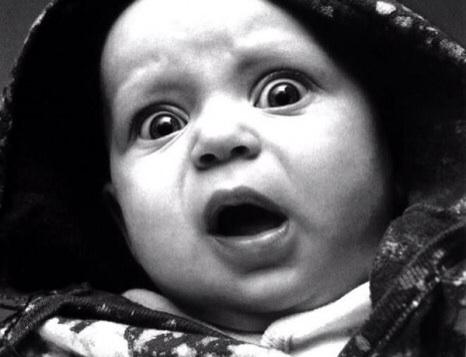 Scariest/weirdest memory/event(s) that's happened to you,family,or a friend that's 100% true?(Tell it as good as you can.)
I have two I can remember pretty well.The first was when I was in first grade.There was a girl in my class who was the definition of annoying.She followed me,my friends,and others talking about random things.She would cry and tell on anyone for everything and that caused a lot of people to dislike her.Anyway,sometime in the year she was talking in class and she was talking more than usual.Our teacher,who was usually nice,kept telling her to stop talking,but she wouldn't listen.After a few minutes the teacher grabbed her by the wrist and dragged her to the principle office.She left a bunch of first graders in a classroom by themselves.All we did was talk about what had just happened.After a few minutes our teacher came back without the girl.We thought she was sent home,but for the next few days she didn't come back.No one asked questions after the second day she didn't come to school.We didn't even see her the following year.To this day I haven't heard,seen,or been told of since.Some of my friends who I've told the story to think she died,but I'm not sure.
Next story.When I was in fifth grade I had to take a test in my math class.The teacher let some of the students(me being one of them)go outside to take it.I got stuck on a question and decided to look around since that usually helped me when I was stuck.As I looked around my eyes went to the fence that closed of the school.I saw a man.He wore a blue baseball cap with a white A,a greyish-blue sweater over a whit shirt,and black sunglasses.He looked around twenty to thirty and was white.He had both his hands holding the fence.I stared at him but he didn't do anything.After a few seconds something flashed in his right hand.I don't know how much time passed but the bell rang and I went back to class.I went in and put everything in my backpack as fast as I could and went back outside.When I look to where the man was standing,he's gone.When I told the principle,I overheard them say there was a man how was going around taking pictures of kids.That really scared me,but I haven't seen him since so I guess it's okay.
▼Scroll down for more questions▼
Answers (
6

)

vote up or down the answers

Answer Link
Well, I have a friend who has a story.
He was maybe eleven (?) at the time of the event. He'd managed to get hurt on a school playground.
His injury wasn't anything serious on its own. He'd gotten a cut on his leg.
For a few days, he'd been a little off. His family was aware of his predicament, suspecting he'd caught some bug going around, that happens a lot in school settings.
After a few days of this, he hadn't improved, and his family brought him to the hospital for examination.
See More▼

Doctors weren't really sure what was wrong with him at first— But it was clearly an infection of the wound, and he was sent to the infectious disease floor for further care and testing.
Examinations confirmed staphylococcus.
Staph infections are fairly common and most of the time are not too difficult to treat.
So he was given another IV, this one with antibiotics.
A few days into the course of treatment, tests were ran again after his blood pressure dropped /dramatically/, and his temperature spiked at a hundred and five— Even with the medication given for that.
The only explanation for that combination of symptoms was septic shock.
More testing.
Infection spread everywhere.
Testing again.
MRSA.
About a week of intensive care treatment, he's sent home with a few bottles of antibiotics.
And that's how he missed a few weeks of school.
on July 10, 2018
Answer Link
Well, one time my friend was swimming out in open water, and she noticed that a snapping turtle was biting her hand and she almost lost it. Also, 2017 June 24 I almost dislocated my arm by falling off a horse. A cat cought a bird and the mother of the bird freaked out and he started doing a full on gallop and I wasn't even holding the reins and now have a freaking huge place on my arm that looks like I have skin cancer (it looks like frisks skin) and a bruise.
on June 28, 2017
Answer Link
I was about 7, and i remember going to a hospital.


Later, and quite recently- my mom told me I reported to her- in her words- touched by a stranger.


From what I thought it was- I was possibly hurt in a way I never thought- and would explain why I don't remember it happening.
on January 03, 2016
Answer Link
I was 6 years old, and fishing with my grandpa on a canoe. When he swung around with his paddle, he accidentally pushed me into the water, where I almost drowned.
on August 24, 2015
Answer Link
When I was about 8 i didnt like to sleep in my room because every night i would wake up in the middle of the night and see a man leaning in the doorway. I kept telling my parents but they assumed that he was a part of my imagination.
on August 24, 2015
Answer Link
This is kind of short, but:
One time I was alone in the house and walked downstairs to get something to eat, and, once I got it, I walked back up the stairs. About mid-step, I heard someone call my name with a light, drawn-out voice (much like how a seductress would call a name), but I knew I was alone in the house. I KNOW I heard it. It was so clear and loud.
on August 24, 2015