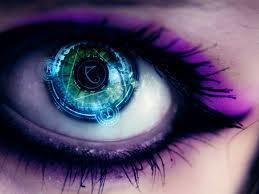 Last dream you remember?
What's the last dream you had? I dreamt last night my two friends sprayed me with bug attracting spray and it was in Singapore so there were mosquitoes everywhere and crawling all over me so I got really annoyed and slapped her :/
▼Scroll down for more questions▼
Answers (
2

)

vote up or down the answers
I caught this weird disease that made me hallucinate when I saw an animal. For example, I would see a dog running at me with guns instead of a dog coming to jump on me.
on April 25, 2015
The clearest and most vivid dream I remember was a pretty terrifying nightmare... Basically all my family and friends showed up in my house and we all talked then I got in a car with my godfather and my father's best friend and while we were driving we saw faceless men driving military things that were not of this world then I saw a glint in the sky. I realized it was a bomb- an atomic bomb- I woke up before the fire killed me. I was sweating and hyperventilating when i woke
See More▼
up.
on June 06, 2014