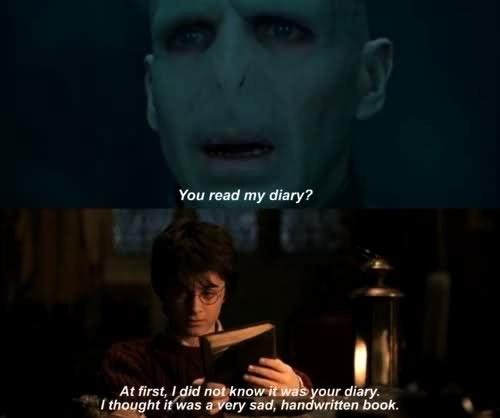 Which part of the Harry Potter books do you wish were in the films?
The films are all absolutely amazing, but if I had to answer this I'd say:

When Dumbledore arrives at 4 Privet Drive to collect Harry in Half-Blood Prince.
The part in Order of the Phoenix in St. Mungo's with the Longbottoms & Lockhart.

What about you? :D
▼Scroll down for more questions▼
Answers (
7

)

vote up or down the answers

Answer Link
lets see...
Peaves
The way Harry's sorting actually went
They didn't have Sir Nicholas's death day party in the movies did they??
How Harry and Ginny actually ended up together
The part in The Prisoner of Azkaban when they left the Shrieking Shack and floated Snape out
Harry and Cho's real first kiss
See More▼

Harry's time in Diagon Alley in the Prisoner of Azkaban...
and a few others
on May 09, 2017
Answer Link
on April 04, 2015
Answer Link
All of the ones they missed.
on June 05, 2014
Answer Link
That bit in the Deathly Hallows when Harry leaves the Dursleys. I wanted to see Dudley shake hands. :)
on March 22, 2014
Answer Link
Also the part where Barty Crouch Sr. is gone mental and Harry leaves him with Krum. I thought that was important.
on March 08, 2014
Answer Link
ummm, a lot of them!!! They skipped so much!!! In my eyes they totally messed up on those!. They could've been waaaaay better!!
on March 08, 2014
Answer Link
Id say the first time Harry's year was sorted. I would love to be at the feasts lol thats if I had to choose only one part haha
on March 02, 2014