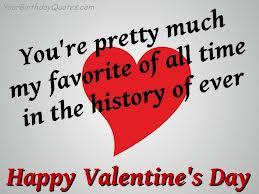 What are your feelings about Valentines day?
Do you guys like the holiday or not.
▼Scroll down for more questions▼
Answers (
10

)

vote up or down the answers
on May 19, 2014
I love it! Everyone being suspicious and trying to send love stuff (cards, sweets etc) without getting caught people trying to figure it out who sent what to who...
I've always been single but I don't care
on April 11, 2014
I think it's cool It is when i started going out with my boyfriend
on March 17, 2014
Big time. Actually, that's when I found out I had a serious crush on Giselle, my girlfriend. I know Im a boy, but I still like it.
on February 22, 2014
Its single day for most people
on February 15, 2014
I don't really like Valentine's Day because I'm fictosexual and real people never like me anyway.
on February 14, 2014
yeeeeeeeeeeeee i love itttttttttttt
on November 29, 2015
No. Honestly i am a fictosexual and whenever i think of that valentines day i fell like i am gonna cry... its depressing. :c
Also i have had my heart broken once and valentines day reminds me of that :c.
on October 10, 2014