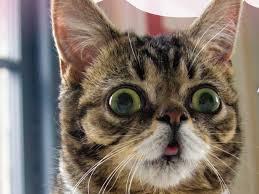 what song really describes you??
what song describes you? mine is Roar by katy perry
▼Scroll down for more questions▼
Answers (
12

)

vote up or down the answers
... does the song of silence count? that means no sound at all, with an occasional soft kitten's mew. i made it up while taking end of year tests and mewling to annoy people!
on June 18, 2016
ummm...... Believer by imagine dragons?... no... um... WHEN MOM ISN'T HOME!!!!!!!!!!!! it a meme
on May 11
on March 29, 2018
on May 14, 2016
Live For The Night by Krewella
on November 13, 2015
Mine is Pain by Three Days Grace
on November 13, 2015
on November 13, 2015
No-no- I LIKE TRAINS! AND DO YOU LIKE WAFFLES! AND EVERYBODY DO THE FLOP! AND IM SEXY AND I KNOW IT XD XD XD JK!!
on October 31, 2014
Am I wrong by... I forget XD
It's about being yourself. And also Brave by Sarah Borealis.
on October 31, 2014
Somebody to You by The Vamps
on July 29, 2014
on March 06, 2014