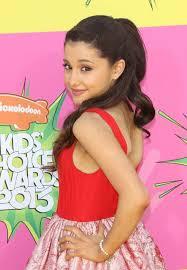 Which of your possessions means the most to you?
Mine is my Ariana Grande shrine. I'll explain.

My house is rented, so I can't put pictures on my walls. So on one door of my wardrobe, I put all my Ariana Grande pictures. You might think I'm strange, but I cut out EVERY picture of Ariana from my magazines. Then I stick them on my wardrobe. I have so many pictures!
That is my shrine to Ariana. I made it because she is one of the few things in the world that makes me truly happy. You can tell me I'm weird, but I don't care.

So what is YOUR most prized possession?
▼Scroll down for more questions▼
Answers (
6

)

vote up or down the answers