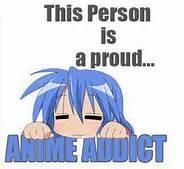 Anime/Manga Recommendation
I've been looking for anime/manga to watch but none have perked my intrists. Any animes/mangas that you've watched that I might like?
▼Scroll down for more questions▼
Answers (
9

)

vote up or down the answers
My all time favourites:

1. Pandora Hearts (you've GOT to read the manga, the anime does it no justice, which brings me to the next anime
2. Death Note (Jesus Christ I love this one so much. Team Kira.)
3. Promised Neverland (Just... read it ok?)
4. Gakkou Gurashi (Don't you dare look at the summary. Just watch it.)
on January 03
Hunter x Hunter, Naruto, fairy tail, and lucky star
on May 10, 2015
Only ones I have seen are
Sailor Moon
Inuyasha..
on April 13, 2014
how about....wait*goes to anime shelves and grabs a lot then walks back* okay 1)hetalia 2)Pandora hearts(ps I act like a mix of all of the characters) 3)kano kons 4)loups~gorous 5)loveless 6)moonphase 7)negima!? 8)okami-san and her seven companions 9)ouran high school host club(im in a situation like haruhi's) 10)princess jellyfish 11)rozen maiden 12)spice and wolf 13)tactics 14)wallflower(me and my cousin are in sunako's situation with our family) 15)xxxHolic 16)black cat 17)boogiepop
See More▼
phantom 18)kuroshitsuji 19)kyo kara maoh! 20)strait jacket ...... whewww!~ sorry but watch them and tell me what do you think! Ciao!~
on December 27, 2013
DEATH NOTE!! X3 i also like alice in the country of hearts (watch out! you have to pay attention to it closely or you'll get lost! (also there are side stories like alice in the country of clover, its so fun!!)
uh lets see Oh
Skip Beat
angel sanctuary
earl cain
then the sequal Godchild
i love these manga's and other stuff
on December 12, 2013
on December 12, 2013