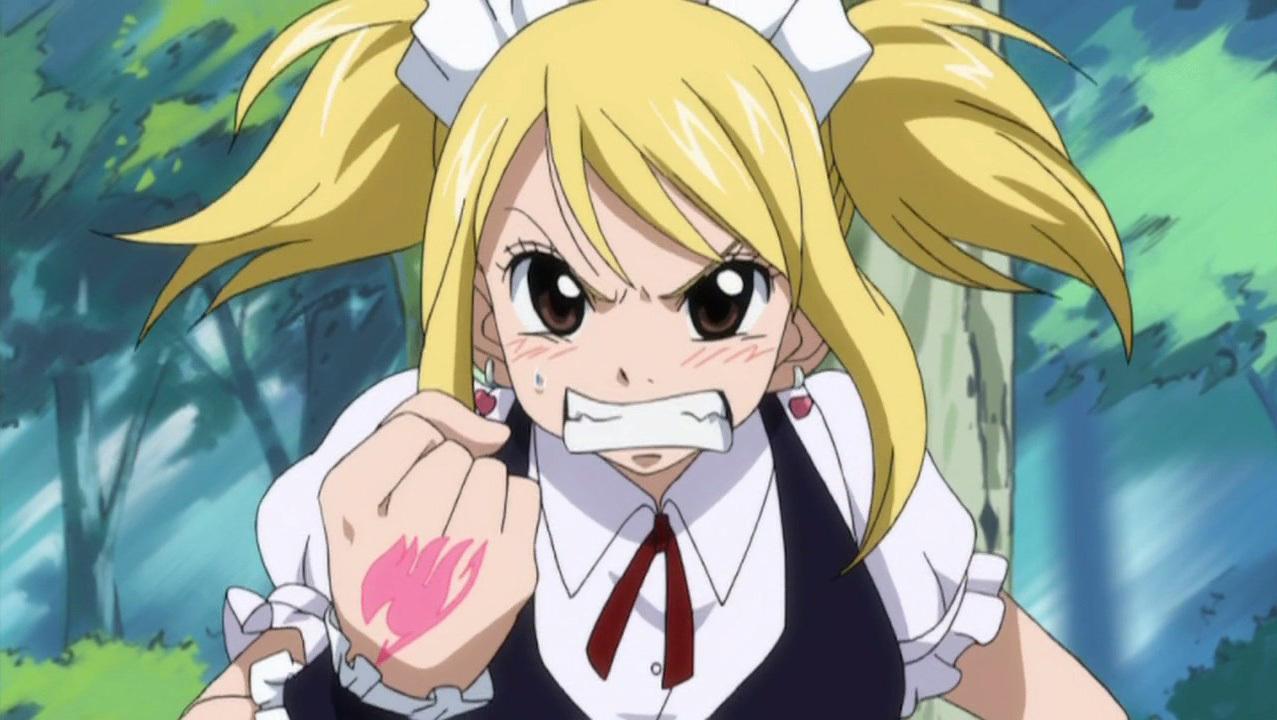 Least favourite Fairy Tail character?
Lucy Heartfilia. I won't go through all the reasons , but I will tell you a few. Why does she have to be so weak? The only thing powerful of her are her celestial spirits. She's even scared of Aquarius ! - a celestial spirit that she OWNS.
Lucy always needs help from people. When she's on her own , she can easily run into trouble. In the Grand Magic Games , she didn't win a single battle! I have other reasons but SOME might piss off some of the fans >_<
▼Scroll down for more questions▼
Answers (
8

)

vote up or down the answers
SHES NOT FRIGGEN WEAK!!! :<!!!!! SHE SPAWNED DA FRIGGEN (sorry for spoil but i had to) CESTIAL SPIRIT KING!!! IS THAT WEAK ):<?!?!
on September 21, 2014
Lucy is my least favourite to, she is kind of like Asuna, after she leaves SAO :/ So weak
on January 21, 2016
Yeah Lucy, she needs to be stronger and less sleazier
on November 27, 2015
I hate Ichia and I hate Lucy and Lisanna!
on April 23, 2015
I don't like Lucy either, for some reason she's one of those people that just get on your nerves. She's super obnoxious I wouldn't be her friend even if my life depended on it, I don't know what any of the other people thought of her when they saw her but I've seen enough of the series to know a lot about her. and she's so annoying.
on November 07, 2014
Well, I agree, somewhat, Lucy is a great, well written character, yet she isn't my favourite. I find it somewhat pathetic that she needs to call others to help her, she is making zodiacs and constellations feel pain from her enemies, unlike Ezra and Natsu who have to withstand the pain. But my least favourite is actually Gramps (the master) although he is in charge of the best guild ever, and is nice usually, he should be nicer to Natsu. I don't really have a least favourite unless
See More▼
you are counting non-main like Erigor.
on September 22, 2014
Wendy.the flat chested loser is WEAK.
on October 27, 2014