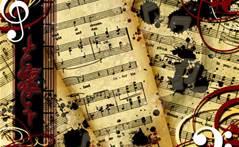 Book Recommendations
I love reading and writing, the problem is I've read all of my books in my bookshelf (it's huge btw) So I was wondering if you guys could recommend some books for me, also please list the author and info about it! Thanks a bunch!
▼Scroll down for more questions▼
Answers (
9

)

vote up or down the answers
THE UNWANTEDSSSS!!!! THE ACCIDENTAL HEROOOOO!!!
on August 09, 2014
What about Percy Jackson or Eragon.
Percy Jackson: Can not say muh
The inheritance cycle: It consists of four books Eragon being the first in the series.It is kinda fantasy since it has dragons but read he blurb of one for more info.
on April 06, 2014
Fearless by Tim Lott. It's really good if you're into dystopian societies/futuristic societies.
on April 29, 2017
The Last Wild by Piers Torday. It's quirky, unusual but very gripping and action-packed! It's pretty awesome.
on August 09, 2014
Mortal Instruments/Infernal Devices by Cassandra Clare are great series, just finished them today
Angel blood+human=Shadowhunter (they basically go round killing unseen demons in the real world)
on June 28, 2014
I really enjoyed "The Fault in Our Stars" by John Green. There's been a lot of hype for it, and the book definitely lived up to its expectations.
on December 05, 2013
The Beautiful series is really good A little simple but it will occupy you for a little while. At least a day.
on December 05, 2013